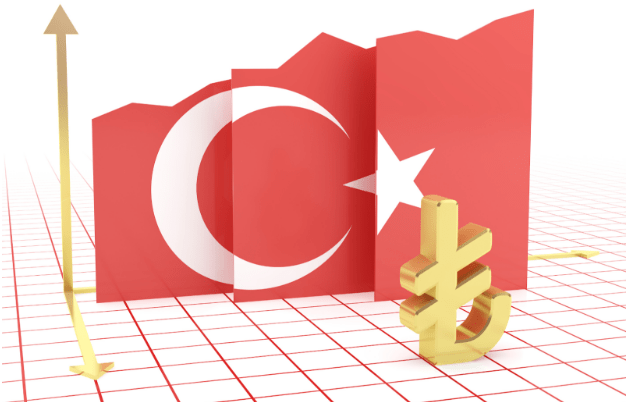 For the first time in more than a year and a half, Turkey's inflation rate decreased, however steps to boost the country's economy ahead of the 2023 elections could keep it high for a while. Data published on December 5 showed that annual consumer price growth decreased in November from the previous month's 85.5% to 84.4%. According to a Bloomberg study, the average economist's prediction was 84.8%.
Even while inflation is still very close to becoming the quickest since 1998, the statistical impact of a high base from a year earlier and two months of more stable exchange rates in Turkey are beginning to assist limit price rises. Price growth for the month of November was 2.9%.
Price hikes, rising commodity prices, and the Russia-Ukraine war
Turkey adopted policies that favoured economic development and inexpensive credit at the cost of the currency and price stability, and as a result, inflation this year hit its highest level since President Recep Tayyip Erdogan assumed office almost 20 years ago. The rapid price hikes have been attributed by officials to rising commodity prices, which are partially due to Russia's invasion of Ukraine, as well as other outside causes. Not to mention the recent Turkey earthquake.
Erdogan has repeatedly reiterated his unusual belief that reduced borrowing rates have the ability to cut prices, even if inflation is rising later than first anticipated by the government. He has pushed the central bank to lower its benchmark rate into the single digits, a target it attained in late November with its fourth consecutive drop, which lowered the main interest rate to 9%.
As a consequence, when taking prices into account, Turkey has among the world's deepest negative rates. However, as a self-described "enemy" of interest rates, the president has already made it clear that the nation would continue to pursue an ultra-loose monetary policy.
Decline in inflation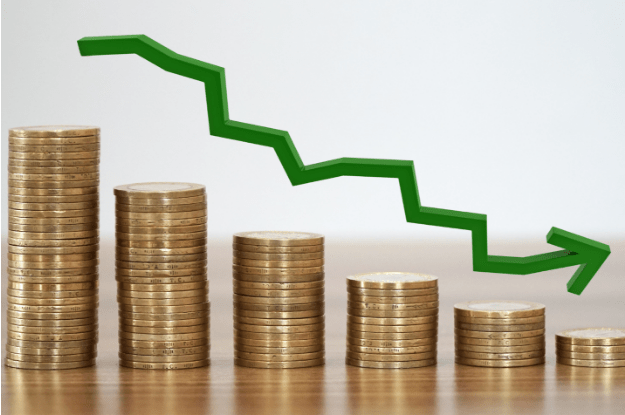 Inflation's decreasing trend, mostly as a result of base effects, is anticipated to be felt significantly in the next months, according to Treasury and Finance Minister Nureddin Nebati on Twitter.
The way the crisis warps pricing expectations may be what causes the crisis's longer-term harm. According to a central bank poll conducted in November, respondents believe inflation would reach 68% by year's end of 2022 and will be close to 21% two years from now. An optimistic outlook is held by the central bank. 13 times higher than its stated aim, it projects that consumer inflation will conclude this year at over 65%.
In reaction to indications of an economic downturn, according to governor Sahap Kavcioglu, interest rates were reduced. To limit loan growth and encourage more usage of the lira, he has mostly used on indirect strategies.
If the government increases its stimulus spending before the election, which is only months away, consumer prices may once again be under pressure. In December, it's believed that the much-awaited minimum wage rise will be made public.
According to Marek Drimal, a strategist for Societe Generale, "the underlying patterns remain troubling although annual inflation will decrease owing to base effects — connected to the lira's plunge a year ago." On our forecast horizon, we don't see inflation returning to levels that are even close to the central bank's objective.
Boost tariff revenues and keep up with industry news with TradeData.Pro.
Trade liberalisation may force down costs at a time of fluctuating inflation rates and price hikes brought on by issues with the supply chain in various industries. Inflation would be exacerbated by higher tariffs.
TradeData.Pro's Global Trade Statistics may inform governments about systematic tariff evasion at the firm, port, or cargo level, allowing them to more effectively recover funds that were previously lost.
Business owners, traders, and market operators may produce quality leads from all facets of commodities trading with the aid of TradeData.Pro. help you keep an eye on the activities of your rivals, shipment requests, and import & export trade information to identify market trends from real market activity.
If you're looking to import goods from Turkey, you'll find a wealth of options to choose from. Turkey is a major exporter of a wide range of products, including textiles, automotive parts, machinery, and food products. Some of the most popular items to import from Turkey include textiles like cotton, silk, and leather, as well as ceramics and glassware. In addition to its diverse array of exports, Turkey's strategic location at the crossroads of Europe and Asia make it a key player in international trade. Whether you're a small business owner looking to source unique products or a larger corporation in search of reliable suppliers, Turkey has much to offer in terms of import opportunities.
Visit our website to learn more!