Exploring Vietnam's automotive industry
Vietnam's automotive industry is expected to grow significantly in the next few years, and there are a number of reasons why.
First, the country has a rapidly growing economy.
The development of Vietnam over the course of time has been remarkable. A single generation was all it took for Vietnam to go from being one of the world's most low-income nations to having an economy with a middle-income level, and this was made possible by the economic reforms that have been implemented in Vietnam ever since the beginning of the Đổi Mới in 1986, as well as favourable trends on a global scale. Between the years 2002 and 2021, there was an increase of 3.6 times in GDP per capita to over US$3,700. Fourteen per cent of people were living in poverty in 2010, but that number is expected to drop to 3.8% in 2020, based on a purchasing power parity (PPP) of $3.65 per day for 2017.
Because of its strong foundation, the economy has been able to withstand a number of crises, the most recent of which being COVID-19. The development of the COVID-19 Delta variant brought the growth of the GDP down to 2.6% in 2021; however, it is expected that growth will rise back up to 7.2% in 2022 and 6.7% in 2023.
The ambitious nature of Vietnam's development aspirations has led to the country setting a target date of 2045 for reaching high-income status.
Second, the population is young and growing.
Over 60% of the population is under the age of 30 and the population is expected to grow by 1.0% per year. This young and growing population is expected to drive demand for vehicles in Vietnam.
Young people have the potential to significantly contribute to economic expansion. They are the country's future workforce, business owners, and customers who will be more receptive to innovation.
As the Vietnamese economy continues to expand, it is crucial for enterprises to recognise the influence of the country's young population. Businesses can improve their chances of succeeding in Vietnam if they take the time to learn about the culture of young Vietnamese people.
Third, the Vietnamese government has been supportive of the automotive industry's growth.
In 2014, they created a five-year plan that would invest $15 billion in the industry. A large portion of this investment has gone into building new factories and expanding existing ones. In 2017, there were 28 assembly plants in Vietnam.
Today, Vietnam is home to over 40 automobile manufacturers and assemblers, many of whom are actively growing their businesses. After relying only on imports for so long, major auto firms are finally making investments in domestic production and assembly.
Moreover, the government emphasised the significance of establishing conducive conditions to support the growth of the automobile industry through the implementation of consistent, predictable, and long-term policies, including incentives in the areas of investment, taxes, credit, and land resources, among others.
Plans to reduce excise tax on locally made auto parts or give credit packages tailored to the auto industry and related supporting businesses are among the measures intended to foster the sector's growth.
Fourth, the country has a favourable investment environment.
Vietnam has attracted a lot of foreign investment in recent years. From 1991 to 2022, Vietnam's foreign direct investment (FDI) averaged US$7.22 billion and rose to an all-time high of US$20.38 billion in December of 2019.
So far this year, the FDI numbers for Vietnam seem good: the country has received US$17.5 billion, up 15% from the same period last year. This investment is expected to help the automotive industry grow. Learn more about Vietnam's booming economy despite challenges in one of our blogs.
Vietnam seeks to attract more foreign investment in automotive industry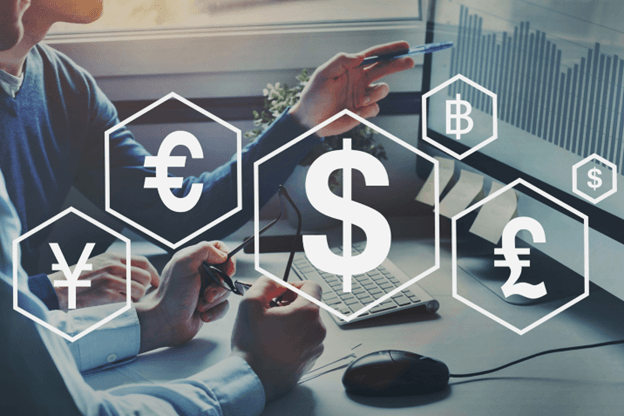 Speaking of foreign investment, Vietnam will make an attempt to recruit big enterprises and organisations with superior technology, as indicated by Nguyen Anh Tuan, Deputy Director of the Foreign Investment Agency under the Ministry of Planning and Investment.
According to a report by the Vietnam News Agency, the government intends to create favourable conditions for Vietnamese companies to participate in the value chain by prioritising investment projects in high technology, supporting industries, and digital economy innovation. The government will place a particular emphasis on the automotive industry in this endeavour.
Nguyen Thi Thu Ha, general director of Invest Global (Vietnam Association of Foreign Invested Enterprises), believes that the automobile industry in Vietnam has a great deal of untapped potential as a result of the country's large population (almost 100 million people) as well as its advantageous natural and geographical characteristics. She went on to explain that the Vietnamese government places a high premium on this sector in the belief that it would assist the country in establishing a robust automotive industry, and that this goal motivates the government to place a high priority on this sector.
However, it was reported that fewer Vietnamese suppliers were active in the auto sector compared to other nations in the region, and that just a handful of local suppliers were able to join in the supply chain for car manufacturers and assemblers in Vietnam.
According to Dang Hoang Mai, a representative of the Vietnam Institute of Strategy and Policy for Industry and Trade, the current automotive ownership rate in Vietnam is 23 automobiles per 1,000 inhabitants. This information was provided by Dang Hoang Mai. This suggests that Vietnam has the capability of growing its electric vehicle (EV) sector in the years to come. Only 10% of Thailand and 5% of Malaysia may be represented by such numbers.
Between the years 2021 and 2030, it is projected that growing incomes and improvements in infrastructure would cause an increase in both sales and output in the automotive industry. Mai observes that the firms that provide assistance to the automotive manufacturing sector have not risen at the same rate as the sector itself, despite the persistently rising demand for vehicles. Thaco accounts for 15% to 18% of the localised market, which is less than 20% of the personal automotive market up to nine seats. Toyota Vietnam is in front of the competition with their 37% market share (for Innova models). These figures are significantly lower when compared to those in Thailand, Indonesia, and Malaysia.
As said by Tuan, the Vietnamese automobile sector had high hopes of luring in further international investors in addition to domestic component manufacturers. As per VNA's reporting, India, the world's sixth largest economy, has only invested a fraction (just under 0.2%) of its total foreign direct investment (FDI) into Vietnam. When compared to this, the total FDI of 139 countries and territories is seen.
Given Vietnam's attempts to attract foreign direct investment (FDI) in its automotive supply chain, the deputy director stressed the enormous potential for expanded collaboration and investment between the two parties. This was done in light of the fact that Vietnam is working to attract FDI.
Recently, businesspeople from Vietnam and India came together to talk about the automotive sector, and one of the participants brought up the point that the amount of investment cooperation between the two countries is still not proportional to the potential.
According to information provided by Pranay Verma, the Indian Ambassador to Vietnam, the Automotive Component Manufacturers Association of India (ACMA) has indicated interest in studying possible investment, trade, and commercial possibilities in Vietnam. According to him, the ACMA's network of more than 800 members is responsible for 85% of sales in the auto parts market in India.
TradeData.Pro can help you manage your investments.
If you're looking to invest in the automobile sector or you're someone who is managing assets, our solutions at TradeData.Pro can help make your lives easier!
With TradeData.Pro, you can obtain information and insights related to the automobile sector to help you identify the best firms and investment opportunities to support your investment objectives. Utilise the useful insights and possibilities of import-export statistics!
You can also discover fresh investing ideas thanks to our comprehensive Bilateral Trade Data and analytics. Managers develop original strategies and get insights into new sources of prospective business with the use of research-specific targeted goods, researchers, quantitative analysts, and portfolios.
Furthermore, you can develop effective ways to identify risk factors and to acquire a thorough picture of your trading and investment performance. By using our Global Trade Statistics, you may assess trade risk, do research, and finish building your portfolio. Gain critical knowledge and analyse your company's performance in-depth to develop business expansion ideas.
Subscribe to TradeData.Pro now or schedule a demo with one of our sales experts via WhatsApp!
The most trustable and reliable source for Trade Data.
TradeData.Pro is proudly made in Singapore. Singapore has been one of the world's most politically stable countries, with an open and trade-driven economy. TradeData.Pro is presented by CIC, a government-linked company in Singapore CIC is a Joint Venture of Zall Smartcom, SGX and GeTS.
Since the launch of TradeData.Pro in 2018, TradeData.Pro has received overwhelmingly positive remarks from market. This is because TradeData.Pro has wide coverage, low cost, and fast response. There are many leading companies from different industries that have subscribed to TradeData.Pro.
TradeData.Pro was awarded with Singapore Quality Class in 2020 and Stevie Award Gold in 2021. Businesses need information to reveal trends, identify market opportunities, track competitors buyers and suppliers, and better understand supply chain potential.
Finding these critical data has traditionally been challenging. But this information do exist, but as part of government import and export filing requirement. The detailed shipment information which are within these filings constructions the core of the global trade.
TradeData.Pro has gathered and packaged these information as business intelligence. Our solution helps companies understand the flow of goods across borders and features the world's largest searchable trade database. We do the heavy lifting for you by reviewing, standardising, and cleaning data, then delivering in an intuitive format.
Vietnam has been the hottest industry lately, to stay updated on Vietnam, you can view all these information on Vietnam in here on our platform: https://data.cic-tp.com/asia-trade-data/vietnam-import-export-data
Find the exact product you are interested in here at https://tradedata.pro/trade-database-demo/
To find out more about accessing a new market, you can check out this article which shows you how to use Trade Data Pro to access Global Trade Markets: https://blog.tradedata.pro/say-hello-to-our-new-release-of-tradedata-pro/
Learn how TradeData.Pro works by watching the video below! View here on YouTube as well: https://youtu.be/QQ9wG-CesI8