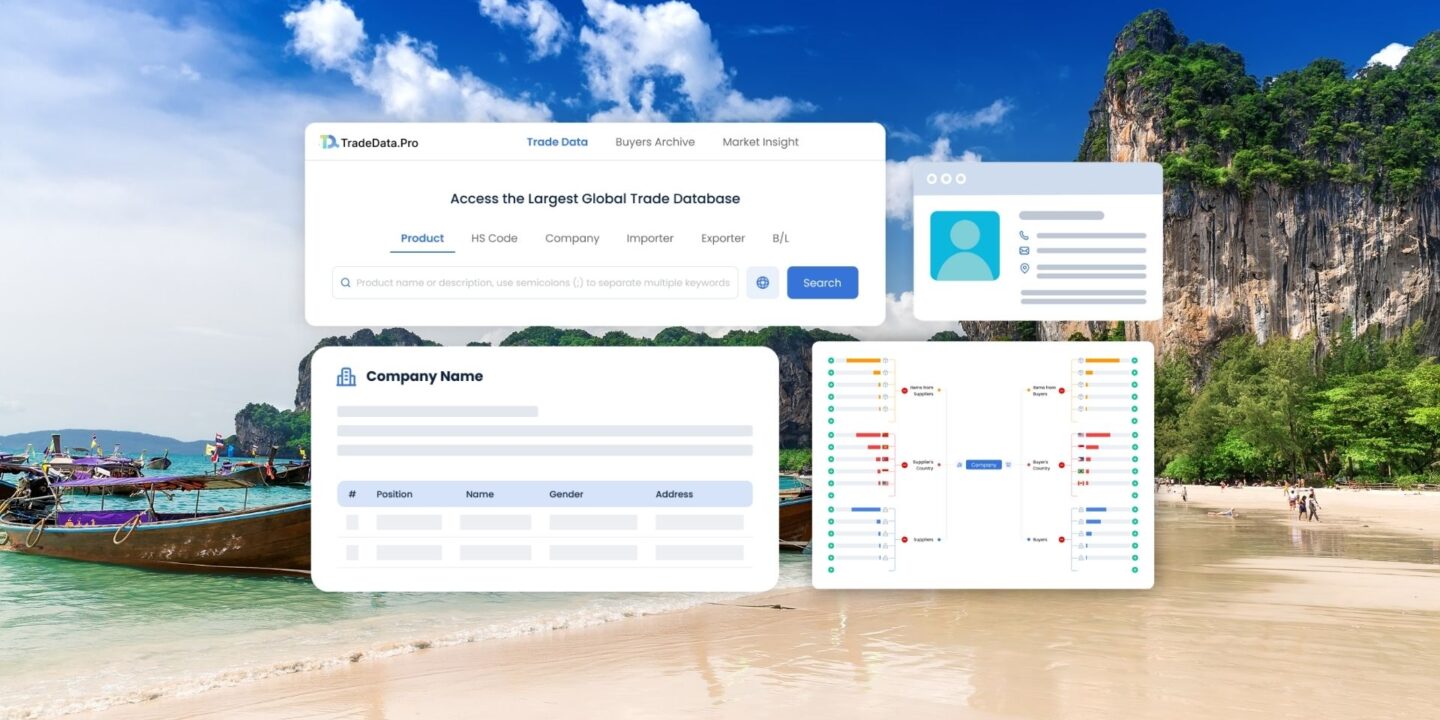 Table of Contents:
Introduction:
Asia's three largest economies have seen a boost in growth this year, driven by robust consumer spending. However, there are signs that the region's economic recovery may be losing some momentum. In this article, we delve into the economic prospects of Asia and the Pacific through the unique lens of Trade Data Pro, providing fresh insights into the region's outlook.
Current Growth Scenario:
Asia and the Pacific have witnessed an uptick in economic growth, with projections indicating an acceleration from 3.9 percent in 2022 to 4.6 percent in the current year. This growth, largely attributed to the reopening of economies, is notably driven by China's rebound and stronger-than-expected performance in Japan and India during the first half of the year. The services sector has played a pivotal role in bolstering demand in these economies as consumers tapped into savings accumulated during the pandemic.
Challenges on the Horizon:
Despite this growth, it's essential to recognize that Asia's current growth rates are considerably lower than pre-pandemic projections. Moreover, the region's output has faced setbacks due to various global shocks. Looking ahead, we've revised our growth estimate for the next year to 4.2 percent, down from the 4.4 percent projected earlier. Signs of slowing growth and investment in the third quarter, coupled with weaker external demand and real estate investment in China, contribute to this less optimistic assessment.
China's Economic Landscape:
China's economic resurgence post-reopening has started losing momentum earlier than anticipated. While we expect a rebound that would lead to 5 percent growth this year, concerns are rising due to a deepening property sector slump. The expected slowdown in China's economy to 4.2 percent next year further adds to these concerns, down from the 4.5 percent forecasted previously.
Global Economic Interplay:
Historically, a slowdown in China's economy would have been offset by faster growth in the United States and Japan. However, this time, the boost from the U.S. economy is primarily in the service sector, rather than goods, leading to limited demand for Asia. U.S. policies, such as the Inflation Reduction Act and CHIPS and Science Act, are redirecting demand domestically rather than from foreign sources, which provides a smaller boost to Asian imports.
Short-Term and Long-Term Concerns:
China's property sector challenges and economic slowdown are likely to spill over to the region, particularly affecting commodity exporters closely linked to China. Beyond this, demographic shifts and slowing productivity growth in China pose medium-term growth challenges. There are also rising risks of geoeconomic fragmentation that could impact Asia and its neighboring regions significantly.
Progress in Disinflation:
On a positive note, disinflation is making progress in Asia, with inflation expected to return to central bank target ranges in most countries next year. This progress is ahead of many other regions where inflation remains high and is expected to reach target levels only by 2025.
Navigating Uncertainty:
In a world of continued economic uncertainty, Asia's policymakers face significant challenges. A prolonged real estate crisis and limited policy response in China could deepen the regional slowdown. Moreover, a sudden tightening of global financial conditions might lead to capital outflows and pressure on Asia's exchange rates, jeopardizing the disinflation process.
Inflation Management Strategies:
Countries with inflation rates still above targets, including Australia, New Zealand, and the Philippines, should commit to reducing inflation. This involves maintaining restrictive monetary policies until inflation consistently falls within target ranges and expectations are firmly re-anchored.
Long-Term Reforms:
As long-term growth prospects become less optimistic, countries must intensify efforts to implement growth-enhancing reforms. Raising government revenue ratios from low levels can enable additional spending on critical areas such as education and infrastructure while keeping public debt in check. Strengthening multilateral and regional cooperation and mitigating the effects of geoeconomic fragmentation are increasingly vital for Asia's economic outlook in the coming years.
In conclusion, Asia's economic landscape remains dynamic, with both opportunities and challenges on the horizon. Trade Data Pro provides valuable insights into the region's economic trends, helping businesses and policymakers navigate the complex and ever-changing environment.
To find out more about specific Asian Country Trade Data, click on the specific Asia country you are looking for:
Your Trusted Source for Trade Data: TradeData.Pro.
Trade Data Pro stands as a beacon of reliability in the sphere of trade data, originating from the economically robust and politically stable environment of Singapore. This esteemed platform is a brainchild of the Commodities Intelligence Centre, a notable government-linked entity and a synergistic joint venture involving Zall Smartcom, Singapore Exchange (SGX), and Global eTrade Services (GeTS). Since making its debut in 2018, Trade Data Pro has garnered acclaim for its expansive coverage, cost-effectiveness, and swift response time, earning prestigious accolades such as the Singapore Quality Class (2020), Stevie Award Gold (2021), Crozdesk 2023 Happiest Users Award, 2023 Slashdot Top Performer, and 2023 Source Forge Top Performer.
With widespread recognition, Trade Data Pro has been spotlighted in numerous reputed news outlets, including Bloomberg, Business Times, MarTech Series, ACN News, and more, further cementing its status as a reputable source in the industry. User satisfaction remains paramount, reflected by stellar average ratings of 5 stars on leading review platforms like SourceForge, Capterra, G2, and others. This unanimous user acclaim speaks volumes about the platform's unyielding commitment to quality and customer satisfaction.
In a world where procuring pivotal data for unmasking trends, pinpointing market openings, keeping tabs on the competitive landscape, and comprehending supply chain potential has traditionally been daunting, Trade Data Pro simplifies this endeavour. The platform meticulously collates and curates shipment data mandated by governmental import-export filings, presenting it as actionable business intelligence. This treasure trove of information facilitates a crystal-clear understanding of goods movement across international borders and is encapsulated within the largest searchable trade database globally available.
For businesses eyeing the vibrant Vietnamese industry, TradeData.Pro offers up-to-the-date data. Engage with our intuitive platform to discover products that align with your interest by exploring our trade database demo: Vietnam Import Export Data. For historical insights into penetrating new markets, kindly visit our Trade Database Demo.
For a dynamic understanding of our platform's operations, view the video linked below or visit YouTube. With Trade Data Pro, you're not just accessing data; you're unlocking a gateway to informed, strategic global trade decisions.