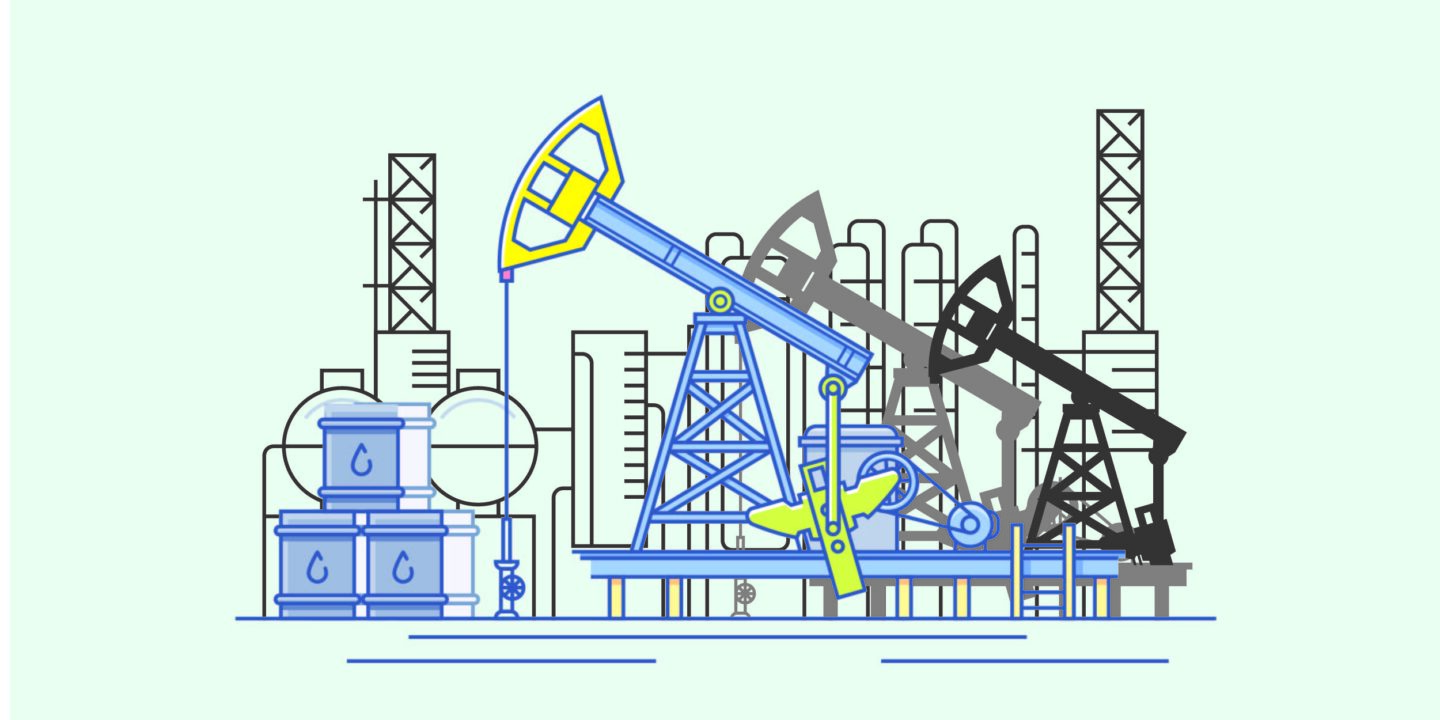 India has been increasing its purchases of Russian crude, and the most recent shipping data show that China has also increased its purchases.
As the fallout from Moscow's invasion of Ukraine reshapes trade flows, India has pushed into a corner of the Russian oil market once dominated by China, taking a record number of shipments of a Far Eastern grade.
According to traders and shipbrokers, six vessels carrying Russian crude known as ESPO were en route to refineries in the South Asian country in August. This is the most cargoes purchased by India since the stream's inception, accounting for nearly one-fifth of available monthly shipments.
"ESPO crude is now a steady flow for India," said Emma Li, analyst at Vortexa Ltd. "The journey to India will take longer, but shipments may resume as long as the price remains attractive and there are no real sanctions impeding trade."
Following the invasion, India has emerged as a key buyer of Russian energy, scooping up millions of barrels of discounted crude previously avoided by Europe and the US. As the conflict dragged on, the third-largest oil importer increased purchases of the flagship Urals crude, which loads from Russia's western part, and is now competing for ESPO, a distillate-rich grade that loads from the east and was previously favoured by China.
The ESPO shipments to India are less expensive than the country's usual Middle Eastern grades, and will likely displace some flows from Saudi Arabia and Abu Dhabi, according to traders and shipbrokers. According to them, a recent drop in purchases by China's Sinopec freed up some volumes, allowing Indian buyers to swoop in.
ESPO shipments increased in August compared to July, when five cargoes were shipped to ports such as Vadinar, Sikka, Paradip, and Mundra. Plants near those terminals are operated by refiners such as the state-owned Indian Oil Corp. and private processors Reliance Industries Ltd and Nayara Energy Ltd.
Prior to this year's rampage, India was a minor player in the trade, with local refiners citing factors such as ESPO's small cargo size of 100,000 tonnes as unsuitable for the long and expensive journey from Kozmino, where it is loaded. As a result, North Asian nations such as China, South Korea, and Japan were competing for the 30 to 35 shipments sent out each month.
While India has taken much more Russian crude this year, the US is pressuring New Delhi to agree to a risky plan to cap the price of the country's oil in order to deny Moscow revenue. The initiative will be evaluated by Group of Seven finance ministers, including Treasury Secretary Janet Yellen, on Friday.
Although the price is appealing, India's major refining companies are having difficulty financing these purchases due to Russian bank sanctions.
It's a problem that affects trade in both directions.
One option being considered by India is a transaction system based on local currencies, in which Indian exporters to Russia are paid in roubles rather than dollars or euros, and imports are paid for in rupees.
The US has expressed reservations about this, stating that it could "bolster the rouble or undermine the dollar-based financial system."
Russia was also reported to be asking India for payments in UAE currency, though the trading firms involved did not confirm the report.
Furthermore, China's state-owned oil enterprises are increasingly using the Chinese renminbi rather than the US dollar to finance foreign oil purchases.
India's crude oil imports from the United States increased sharply at the end of 2021 and early this year, but then fell before recovering slightly.
Although India's imports from Russia have increased, the country also purchases a significant amount of oil from Middle Eastern countries, most notably Iraq and Saudi Arabia.
China continues to buy oil from the Middle East, Angola, and Brazil, though Russia remained its top supplier in July for the third month in a row.
According to the data, India's oil imports from Saudi Arabia increased by 25.6% in July to 824,700 bpd, the highest in three months, after the producer reduced official selling prices (OSPs) in June and July compared to May. Saudi Arabia remained the third largest supplier to India.
"Most refiners have long-term contracts with Saudi Arabia, so they can only make minor adjustments… They may have used lower OSPs in June and July to meet their term contract commitments "Refinitiv analyst Ehsan Ul Haq concurred.
The most trustable and reliable source for Trade Data.
Trade Data Pro
is proudly made in Singapore. Singapore has been one of the world's most politically stable countries, with an open and trade-driven economy.
Trade Data Pro
is presented by CIC, a government-linked company in Singapore CIC is a Join Venture of Zall Smartcom, SGX and GeTS.)
Since the launch of
Trade Data Pro
in 2018,
Trade Data Pro
has received overwhelmingly positive remarks from market. This is because
Trade Data Pro
has wide coverage, low cost, and fast response. There are many leading companies from different industries that have subscribed to
Trade Data Pro
.
Trade Data Pro
was awarded with Singapore Quality Class in 2020 and Stevie Award Gold in 2021. Businesses need information to reveal trends, identify market opportunities, track competitors buyers and suppliers, and better understand supply chain potential.
Finding these critical data has traditionally been challenging. But this information do exist, but as part of government import and export filing requirement. The detailed shipment information which are within these filings constructions the core of the global trade.
Trade Data Pro
has gathered and packaged these information as business intelligence. Our solution helps companies understand the flow of goods across borders and features the world's largest searchable trade database.
We do the heavy lifting for you by reviewing, standardising, and cleaning data, then delivering in an intuitive format.