The first gasoline-powered vehicle was created in the late 1800s, which marks a significant milestone in the history of the US automotive industry. Since then, the sector has developed into one of the biggest and most competitive in the world, with multiple automobile manufacturers supplying millions of vehicles each year. The National Automobile Dealers Association (NADA) Show is one event that highlights the expansion and innovation of the sector.
The NADA Show, an annual exhibition of new vehicles, technology, and advances in the automotive industry, brings together auto dealers, manufacturers, and suppliers from all across the United States. The event includes exhibits from hundreds of businesses displaying their goods and services, seminars, workshops, and keynote addresses by experts in the field.
The NADA Show is a significant event for the automobile sector since it offers a forum for executives to talk about new trends, obstacles, and market prospects. Dealers and manufacturers have a great chance to connect, share knowledge, and learn about the most recent advancements in technology.
Throughout the last several decades, there have been substantial developments in the US car business. Manufacturers and dealers had to adjust to new market needs and shifting customer preferences as electric and autonomous vehicles proliferated. Leaders in the business can debate these developments and come up with solutions on a forum like the NADA Show, which is a wonderful resource.
The move to electric and driverless vehicles is now proving difficult for the US automobile sector. Although switching to electric cars provides major environmental advantages and long-term financial gains, the steep upfront price of doing so may discourage some potential consumers. Driverless vehicles have a lot of benefits, including increased safety and less traffic, but they also come with a lot of drawbacks, such worries about privacy and possible job loss.
A crucial step in decreasing greenhouse gas emissions and combating climate change is the shift to electric automobiles. Electric automobiles are a more ecologically friendly choice since they emit much less carbon emissions than conventional gasoline-powered cars. Also, the performance and range of electric vehicles are catching up to that of conventional vehicles as battery technology advances. For many customers, the greater initial cost of electric cars still represents a considerable barrier to adoption.
Furthermore, as businesses try to lessen their carbon impact and adhere to regulatory requirements, carbon credits have been gaining momentum in the US. A number of states, notably California and New York, have put in place cap-and-trade regimes that let businesses buy and sell carbon credits. These initiatives place a cap on the overall quantity of greenhouse gases that businesses are allowed to produce, and they provide emissions permits to participating organisations. Businesses that emit less than their allotted permit may sell their extra allowances to other firms as carbon credits.
Industry leaders may debate these issues and choose solutions on a great stage like the NADA Show. Dealers and manufacturers may work together, for instance, to create new safety regulations for autonomous vehicles or to provide financing choices that make electric cars more affordable for customers.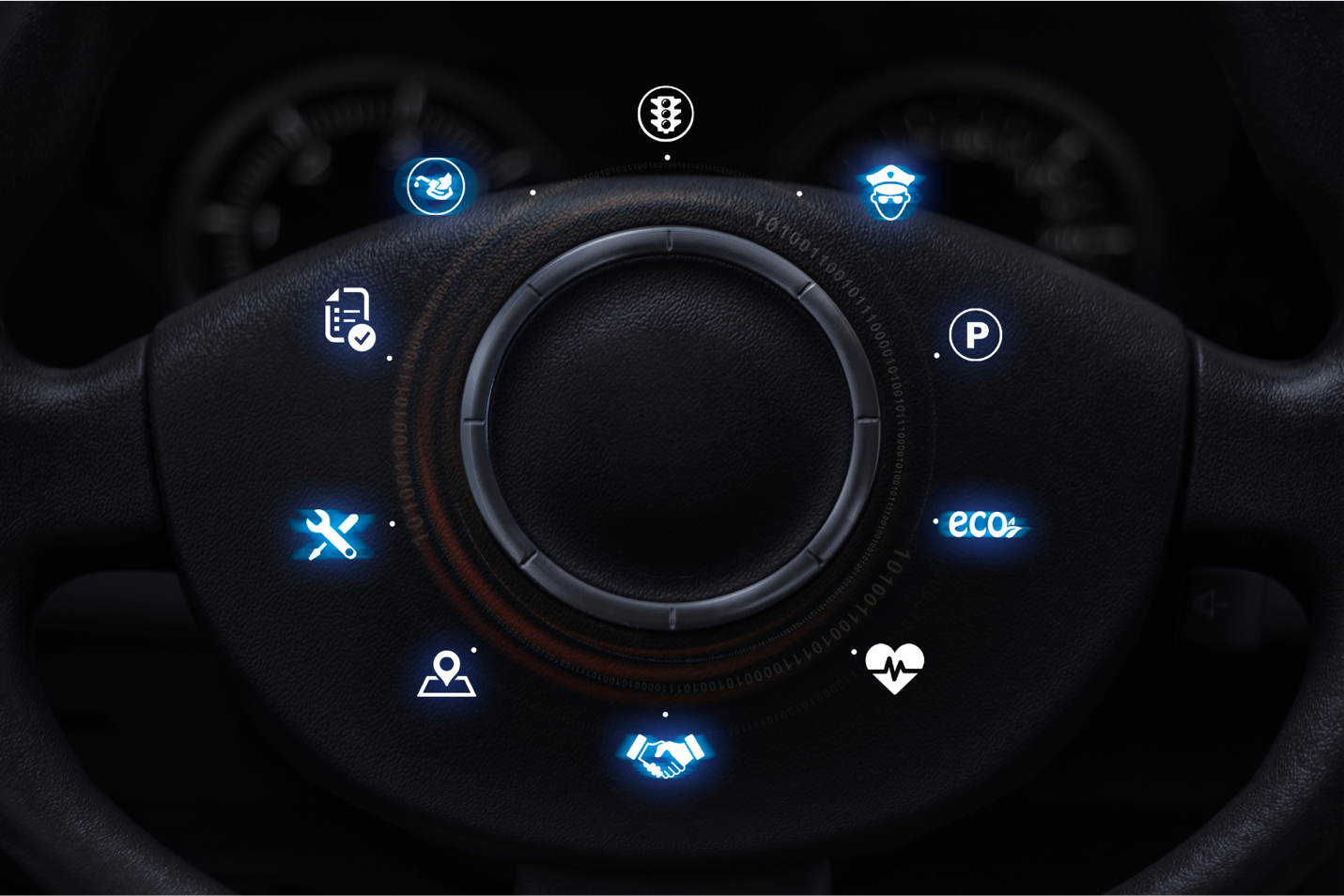 In summary, the NADA Show is a crucial event for the US car industry. It offers a forum for business executives to talk about new market trends, difficulties, and opportunities, and to come up with solutions. Events like the NADA Show will be essential in determining how the sector develops going forward.
If you are in the automotive industry and the NADA Show piqued your attention, you should get the ball rolling as soon as possible on preparations for the next show, which will take place in Las Vegas in February 2024! To help you get started on trade shows 101, check out our guide in our blog resources!
TradeData.Pro is a powerful tool if you are unable to attend the NADA show. If you are looking for a place to start in your search for suppliers and customers, go no further than the biggest online global trade data portal, where you will discover comprehensive import-export data, customs data, and shipping data.
Subscribe now to our Instagram, TikTok, and Facebook channels for more trade news and updates! Want to take your interest to the next level? Schedule a demo with one of our sales experts via WhatsApp today!
The most trustable and reliable source for Trade Data.
TradeData.Pro is a reliable and trustworthy source of trade data proudly made in Singapore, a country known for its stable political climate and trade-driven economy. Presented by Commodities Intelligence Centre, a government-linked company and a joint venture of Zall Smartcom, SGX, and GeTS, TradeData.Pro has received positive feedback from the market since its launch in 2018 for its extensive coverage, affordability, and fast response. The platform has been awarded the Singapore Quality Class in 2020 and the Stevie Award Gold in 2021.
Traditionally, obtaining critical data to reveal trends, identify market opportunities, track competitors, buyers, and suppliers, and better understand the potential of the supply chain has been a challenge. However, the detailed shipment information that is part of government import and export filing requirements does exist and forms the core of global trade. TradeData.Pro has gathered and packaged this information as business intelligence, which helps companies understand the flow of goods across borders and features the world's largest searchable trade database. TradeData.Pro reviews, standardizes, and cleans data and delivers it in an intuitive format, making it easier for businesses to access.
Businesses interested in staying updated on Vietnam, the hottest industry lately, can access all relevant information on the TradeData.Pro platform. They can find the exact product they're interested in by checking out the trade database demo at https://tradedata.pro/asia-trade-data/vietnam-import-export-data/. To learn more about accessing new markets, visit https://tradedata.pro/trade-database-demo/.
Additionally, businesses can check out this article to learn how to use TradeData.Pro to access Global Trade Markets: https://blog.tradedata.pro/say-hello-to-our-new-release-of-tradedata-pro/. To understand how TradeData.Pro works, watch the video below or visit https://www.youtube.com/watch?v=tITfUvjs6Gc.