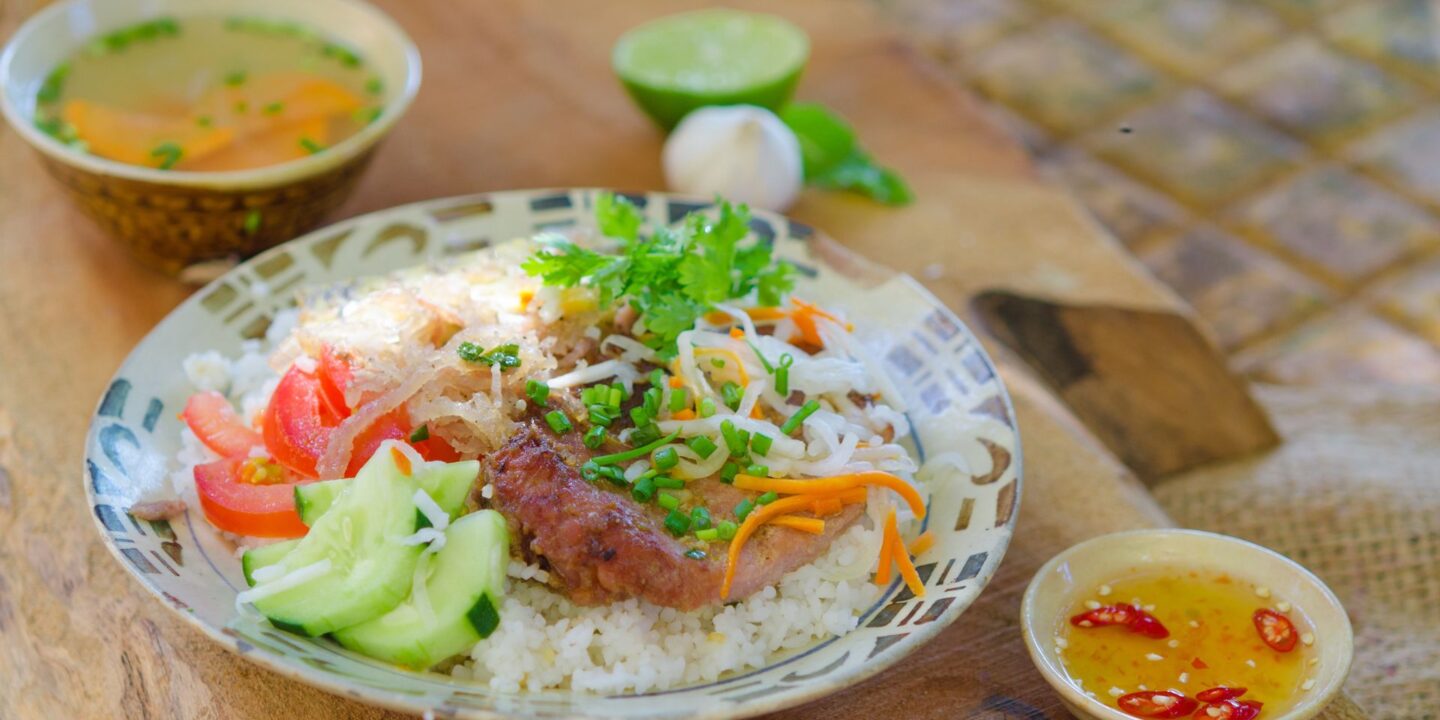 The global rice market has undergone a significant transformation due to India, the world's largest rice supplier, imposing export restrictions last month. This development has led to a surge in demand and prices within Vietnam's rice industry. While this presents an opportunity for Vietnam to expand its production and exports, concerns about adverse weather patterns, possibly linked to climate change, loom over the future of rice crops.
India's Export Restrictions and Global Impact
In July, India implemented an export ban on non-basmati white rice to stabilize domestic prices amidst inflation and supply concerns. This followed previous restrictions on broken rice shipments introduced in September of the previous year, which remain in effect. The global rice market swiftly responded, with buyers seeking alternative sources to secure rice supplies. The resulting spike in global rice prices has raised concerns about widespread food inflation and fears that other major rice-exporting nations may follow suit with similar export restrictions.
Prosperity for Vietnam's Rice Farmers
In Vietnam's Mekong Delta, often referred to as the nation's "rice bowl," where 90% of rice exports originate, farmers are grappling with surging demand. Le Thanh Ben, a rice farmer, shared that all the crops on his 26,000 square-meter paddy field have been reserved, with traders offering significantly higher prices than usual market rates. While the typical price for paddy has been around $0.22 to $0.23 per kilogram, Ben has received offers as high as $0.28 per kilogram following India's export restrictions. However, even this price has surged to $0.34 per kilogram and shows no signs of slowing down.
Local paddy prices have soared by 50%, reaching an all-time high. Vietnam's rice export prices have also surged by approximately 35%, marking the sharpest increase in 15 years. While these developments are beneficial for farmers, rice traders are grappling with uncertainty and disruptions as demand far surpasses supply.
Challenges for Rice Traders
Vietnam's rice traders are navigating a tumultuous period, with reports indicating that 90% of ships arriving in the country have no rice to transport due to the scarcity of supply. Only the remaining 10% that have contracts with rice farmers and millers possess rice in the necessary quantity and quality.
This situation highlights the complexities and challenges faced by traders in adapting to rapidly changing market dynamics. The impact of India's export restrictions has sent shockwaves throughout the global rice market, emphasizing the importance of supply chain resilience and adaptability in the face of unexpected disruptions.
As the world continues to grapple with the evolving global food supply landscape, the role of key rice-exporting nations like Vietnam becomes pivotal in addressing food security and ensuring that rice remains accessible and affordable to the millions who depend on it as a staple food.
Learn more about how Thailand manage the rice prices and water resources in our previous blog!
The most trustable and reliable source for Trade Data.
TradeData.Pro is a reliable and trustworthy source of trade data proudly made in Singapore, a country known for its stable political climate and trade-driven economy. Presented by Commodities Intelligence Centre, a government-linked company and a joint venture of Zall Smartcom, SGX, and GeTS, TradeData.Pro has received positive feedback from the market since its launch in 2018 for its extensive coverage, affordability, and fast response. The platform has been awarded the Singapore Quality Class in 2020 and the Stevie Award Gold in 2021.
Traditionally, obtaining critical data to reveal trends, identify market opportunities, track competitors, buyers, and suppliers, and better understand the potential of the supply chain has been a challenge. However, the detailed shipment information that is part of government import and export filing requirements does exist and forms the core of global trade. TradeData.Pro has gathered and packaged this information as business intelligence, which helps companies understand the flow of goods across borders and features the world's largest searchable trade database. TradeData.Pro reviews, standardizes, and cleans data and delivers it in an intuitive format, making it easier for businesses to access.
Businesses interested in staying updated on Vietnam, the hottest industry lately, can access all relevant information on the TradeData.Pro platform. They can find the exact product they're interested in by checking out the trade database demo at https://tradedata.pro/asia-trade-data/vietnam-import-export-data/. To learn more about accessing new markets, visit https://tradedata.pro/trade-database-demo/.
Additionally, businesses can check out this article to learn how to use TradeData.Pro to access Global Trade Markets: https://blog.tradedata.pro/v3-new-upgrade-of-world-leading-global-trade-data-platform/. To understand how TradeData.Pro works, watch the video below or visit https://www.youtube.com/watch?v=tITfUvjs6Gc