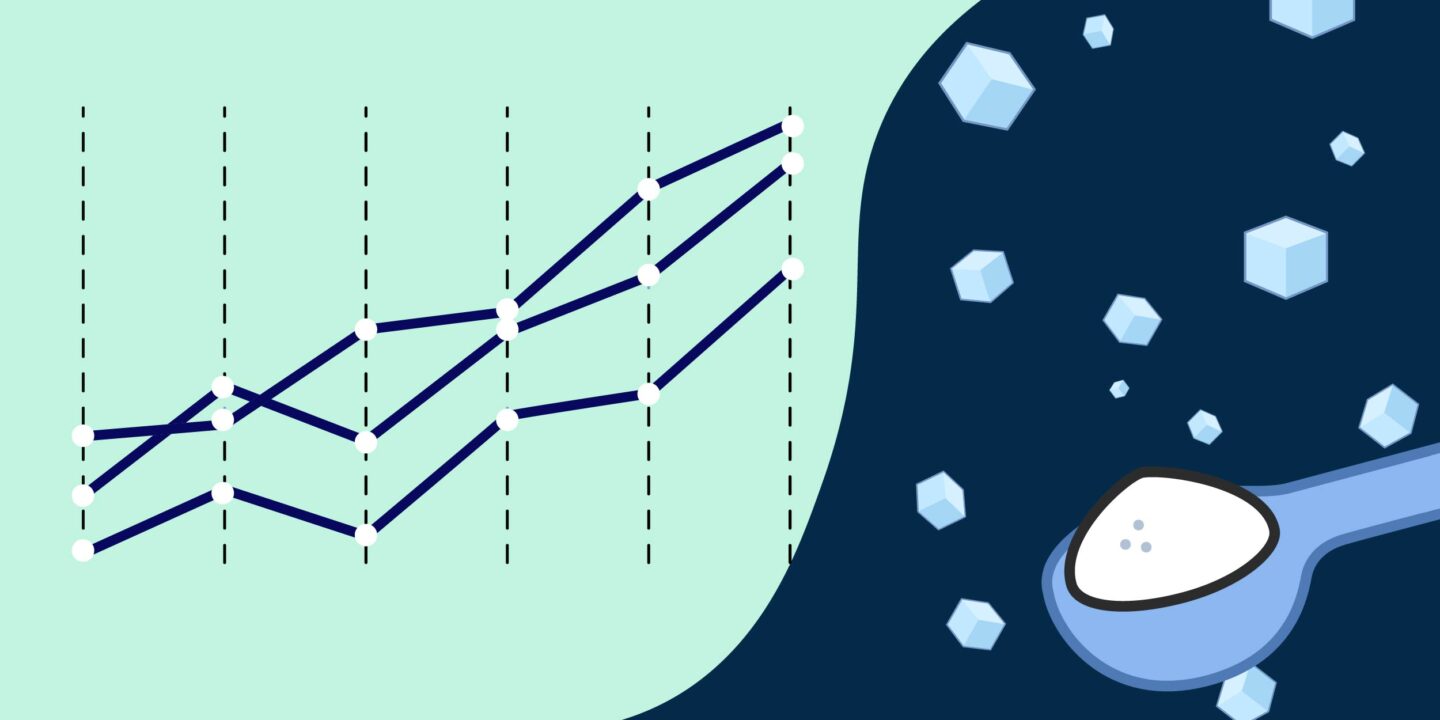 The Sugar Regulatory Administration (SRA) said on Wednesday that the Philippines' sugar shortage has worsened as local production fell short of expectations and planned imports of up to 200,000 tonnes of the refined sweetener were delayed.
According to the government agency, raw sugar output in the crop year ending Aug. 31 is now expected to be 1.8 million tonnes, down from a previous estimate of 1.98 million tonnes and compared to an average annual demand of 2.03 million tonnes in the previous three crop years.
The SRA cited crop damage from a powerful typhoon that hit plantations in December, as well as unfavourable weather conditions.
The shortage, which has kept sugar prices high for months, adds to the Philippines' inflationary pressures, with consumer prices rising at the fastest rate in more than three years in May due to high fuel and food costs.
"Prices have exploded, and we are on the verge of running out of sugar," SRA Administrator Hermenegildo Serafica said in a statement.
While there are no signs of panic buying or stockpiling in the local market, the shortage and rising sugar prices will be major challenges for President-elect Ferdinand Marcos Jr, who will take over the Department of Agriculture when he takes office on June 30.
To make up for the shortfall, the SRA announced in February that it had approved the importation of 200,000 tonnes of standard and bottler's grade refined sugar. However, the plan was put on hold after a local sugar producers' group filed a court restraining order.
The importation was now permitted, but Serafica stated that "the damage caused by the delay…was already done and is being felt now."
The Philippines does not regularly import sugar, but when it does, it usually buys from Thailand, the world's second-largest exporter after Brazil.
The Philippine Chamber of Commerce and Industry (PCCI) warned on Monday that a shortage of sugar supply in the country may force their members to adjust costs.
In a phone interview, PCCI president George Barcelon told the Inquirer that there was a "urgent need" for the government to address the issue because many of their members were already affected by the shortage.
"Someone told me that if there is no solution at the end, certain factories may have to slow down," he said, adding that if the government's only plan was to import additional sugar by October, it may be too late. He believes that importation is a short-term solution.
Correct importation plan
According to the Philippine Center for Entrepreneurship, the government's timing and decision to import a limited amount of sugar supply was correct, and that the measure would protect both consumers and sugar farmers.
"The president's importation plan is correct and can help us achieve a more inclusive economy." It will allow our small farmers to make a living," Joey Concepcion, the nonprofit group's advocacy campaign Go Negosyo's founder, said in a statement.
Exhaust local supply first
President Ferdinand Marcos Jr. said over the weekend that if the current stock from local production and previous imports is insufficient, he may consider importing up to 150,000 metric tonnes of sugar in October.
"Perhaps by October, when the supply here in the Philippines is about to run out, we'll need to import—but only a little, not the 300,000 metric tonnes that they're claiming before." "Perhaps 150,000 tonnes will suffice for the rest of the year," he added.
He stated that there was sufficient sugar supply locally, which, along with the 150,000 MT imported last May, could be used to stabilise prices.
Meanwhile, another official has resigned due to the controversy surrounding a sugar import order: lawyer Roland Beltran, who stated that he stepped down as a member of the Sugar Regulatory Administration's (SRA) sugar regulatory board due to health reasons.
"This is without prejudice to any investigation that may be conducted in connection with the issuance of Sugar Order No. 4 sections 2022-2023," he wrote to Malacaang on August 14.
Another official quits
Beltran was one of the signatories to the order authorising the import of 300,000 MT of sugar. The Palace, on the other hand, called it "illegal" because Marcos, who is also the country's agriculture secretary and SRA board chair, did not authorise the meeting or the resolution.
Agriculture Undersecretary Leocadio Sebastian, who signed on the president's behalf, later apologised and resigned.
Other SRA officials who signed the order have also been called to resign, according to lawmakers.
The call was made by House Deputy Minority Leader and ACT Teachers Rep. France Castro and Negros Occidental Rep.
Juliet Marie Ferrer during a briefing on Sugar Order No. 4 by the committees on food and agriculture and good government.
"This is just a briefing, but according to the resource persons, there was an issue with the issuance of Sugar Order 4, and signatories have already resigned."
Meanwhile, in Singapore,
consumers do not need to be concerned about sugar supplies, despite India's decision on Tuesday (May 24) to restrict sugar exports for the first time in six years in order to prevent domestic prices from rising.
While India is the world's largest producer of sugar and the second largest exporter after Brazil, industry sources told The Straits Times that Singapore imports very little from the country.
Mr John Cheng, a director at sugar manufacturing company Cheng Yew Heng, stated that the company imports sugar from Thailand, Malaysia, South Korea, and Australia. India accounts for less than 5% of total imports.
According to a spokesman for sugar importer Hiang Li Traders, Singapore gets the majority of its sugar from Thailand and Malaysia.
According to the spokesman, "Indian sugar accounts for a small portion of the local market." As a result, we should be unaffected by India's export restrictions."
"India sugar is harvested once a year," she explained. It usually imposes export quotas in September because it needs to wait for the next harvest to arrive before taking stock. So India imposing export limits is not unusual; it just happened earlier this year. However, India still has a sugar surplus, so we are not concerned. It is only a matter of time before its domestic market prices stabilise. Then it will resume regular exports."
The Singapore Food Agency (SFA) spokesman stated that the Republic imports sugar from more than 40 countries, including Australia, India, Malaysia, and Thailand.
According to an SFA spokesman: "Diversification has been one of our most important strategies for ensuring and securing a supply of safe food, particularly given the current volatile global food security situation. If any one source is disrupted, we will work with importers to find alternate sources to keep supply stable."
According to supermarkets, sugar prices in Singapore have remained stable in recent months.
According to a FairPrice spokesman: "To ensure that daily necessities are available and affordable for all, we import sugar from Thailand, South Africa, China, Malaysia, and Singapore. We are still monitoring the situation and working closely with suppliers to ensure that supplies and prices of daily necessities remain stable for our customers."
However, while Singapore has several options for sugar supply, prices will inevitably rise due to increased global demand.
Mr. Cheng stated: "Other countries may look to alternative sugar sources if they are unable to purchase from India, such as Thailand and Malaysia… As a result, prices will rise overall. But it won't happen right away."
Sugar prices have fluctuated in recent years, he said, due to factors such as higher manufacturing and logistics costs.
He stated: "There's no need to worry about running out of sugar. Importers in the region are also ensuring adequate supply. Sugar can be obtained from a variety of sources."
Using Trade Data Pro, you will be able to find out this information first hand. You will be able to identify market trends about Sugar and make business decisions more effectively. With the information, you can find suppliers and buyers who can help your business.
Businesses can use Trade Data Pro to find alternative suppliers of sugar to help alleviate the situation.
The most trustable and reliable source for Trade Data. Trade Data Pro is proudly made in Singapore.
Singapore has been one of the world's most politically stable countries, with an open and trade-driven economy. Trade Data Pro is presented by CIC, a government-linked company in Singapore CIC is a Join Venture of Zall Smartcom, SGX and GeTS.)
Since the launch of Trade Data Pro in 2018, Trade Data Pro has received overwhelmingly positive remarks from market. This is because Trade Data Pro has wide coverage, low cost, and fast response. There are many leading companies from different industries that have subscribed to Trade Data Pro .
Trade Data Pro was awarded with Singapore Quality Class in 2020 and Stevie Award Gold in 2021. Businesses need information to reveal trends, identify market opportunities, track competitors buyers and suppliers, and better understand supply chain potential.
Finding these critical data has traditionally been challenging. But this information do exist, but as part of government import and export filing requirement. The detailed shipment information which are within these filings constructions the core of the global trade.
Trade Data Pro has gathered and packaged these information as business intelligence. Our solution helps companies understand the flow of goods across borders and features the world's largest searchable trade database. We do the heavy lifting for you by reviewing, standardising, and cleaning data, then delivering in an intuitive format.