Russia is a vast nation that lies on two continents and has a rich cultural heritage that has shaped the building, interior design, and architectural industries throughout time. Nowadays, Russia can brag of some of the most remarkable structures, both in terms of design and construction, having advanced from traditional Russian architecture to contemporary designs
Construction Industry in Russia
With large contributions to the GDP of the nation, the construction industry is one of the most important in the Russian economy. Iron, steel, wood and its articles are among Russia's top exports. After the collapse of the Soviet Union, the industry has seen a substantial shift as new technology and building techniques have been introduced. The construction business is split into the residential, commercial, and industrial, each of which has specific features.
In Russia, the building industry is mostly composed of residential construction. There has been an increase in the development of new residential structures as a result of the rising demand for additional homes. Large-scale housing developments have been built all throughout the nation as a result of the government's active involvement in providing low-income earners with cheap homes.
Shopping malls, offices, and hotels are the primary projects in commercial building, which is another substantial industry of the business. The skyline of Moscow, Russia's capital city, has changed as a result of the huge number of high-rise structures that have been built there.
With factories, power plants, and oil and gas facilities as the primary projects, industrial construction is also a significant industry of the construction industry. Both domestic and international investors have made large investments in the industry, which has aided in the modernisation and efficiencies of industrial facilities around the nation.
Interior Design Industry in Russia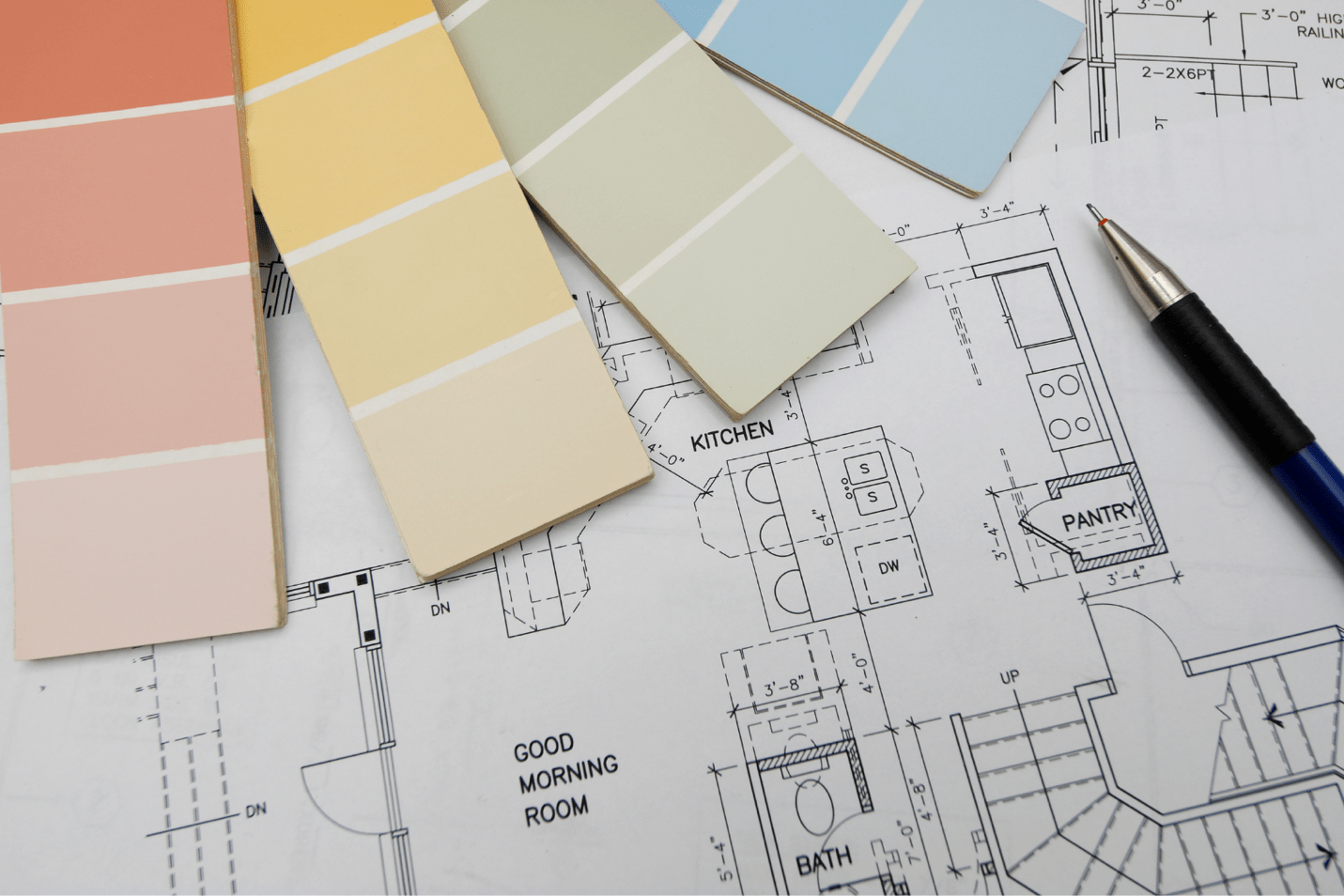 Russia's interior design industry has developed greatly over time, including both classic and contemporary aesthetics. The market has been impacted by the nation's rich cultural past, which can be seen in the architecture of many houses and structures.
The use of wood, vivid colors, and elaborate patterns define traditional Russian interior design. The design is common in historic houses and structures and has been modified for contemporary architecture. The country's cultural legacy has been preserved because to the continued usage of traditional materials like wood and stone.
Russia has also embraced contemporary interior design trends, with minimalist styles being common in many new structures and residences. The widespread use of glass, metal, and other contemporary materials has contributed to the development of elegant and complex designs.
Significant interior design expenditures have also been made in the hospitality industry, leading to the adoption of contemporary designs that honour the nation's rich cultural past by upscale hotels and restaurants. Several of these businesses combine classic and contemporary design elements, giving visitors one-of-a-kind and remarkable experiences.
Architecture Industry in Russia
Traditional Russian architecture is one of the most identifiable forms in the world, and the Russian architectural industry has a long history. Onion domes, vivid colors, and elaborate patterns serve as the style's defining characteristics. It is widely used in churches and other places of worship throughout the nation.
The nation has also embraced contemporary architectural designs, as shown by the many new structures being built in Moscow and other places. Modern materials and design methods have made it possible to produce elegant and creative designs that showcase the growth and success of the nation.
As a result of the recent construction of several high-rise structures, Moscow has emerged as Russia's center for contemporary architecture. The skyline of the city has changed, and the city's core is now home to some of the most stunning structures.
In conclusion, Russia has had substantial growth and progress in the last several years in the fields of architecture, interior design, and building. The industries have been impacted by the nation's rich cultural legacy, which has resulted in the adoption of traditional and contemporary design trends. Significant investments have been made in the construction sector, and new technology and building techniques are now being used.
MosBuild: The International Building and Interiors Trade Show
One of the biggest worldwide trade shows for the building and interior design sectors is called MosBuild. The annual conference is held in Moscow, Russia, and is attended by professionals and subject matter experts from all over the globe who come to exhibit their goods and services, connect with peers, and gain knowledge of the most recent advancements and trends in the industry.
MosBuild, which first took place in 1995, has grown into a significant occasion with a multi-day duration and an exhibition area of more than 100,000 square meters. Almost 1,200 exhibitors generally participate in the event, which draws over 77,000 attendees from 83 regions of Russia and other nations.
The show is put on by ITE Group, a renowned international exhibits and events firm that does business in over 20 nations worldwide. Being the ITE Group's signature event in Russia, MosBuild is regarded as one of the most significant exhibits in the nation's building and design sectors.
Building supplies, tools for construction, interior design solutions, and other goods and services are on display at the event. Manufacturers, suppliers, designers, architects, builders, and other experts who operate in the building and design sectors are among the exhibitors.
Many theme components of the event are separated into:
supplies for construction and finishing
the facades, windows, and doors
sanitary items and ceramic tiles
electrical devices and lighting
construction and maintenance tools and equipment
designing and decorating rooms
developing innovations and solutions
gardening and landscape architecture
Exhibits, demonstrations, and presentations made by top businesses and subject-matter experts are included in each segment. Visitors may discover new products and technologies, interact with manufacturers and suppliers, and research the newest developments in architecture and interior design.
For professionals and industry experts, MosBuild also provides a variety of learning and networking opportunities. The occasion includes a number of conferences, seminars, and workshops on subjects including sustainable construction, green architecture, interior design, and more. Industry leaders may join in talks about the future of the building and design sectors at these events and contribute their expertise and experience.
MosBuild's annual awards ceremony, which honors the top products and projects in the construction and design sectors, is one of the event's highlights. The awards, which are assessed by a group of industry experts and professionals, encompass a broad variety of categories, such as inventive materials, energy-efficient solutions, and imaginative design.
Everyone who works in the building and design sectors or who is interested in learning more about these professions should go to MosBuild. It offers a special chance to network with other business people, discover novel goods and inventions, and keep up with the most recent fashions and technological advancements.
Attending MosBuild is also a fantastic chance to see the dynamic metropolis of Moscow, which is renowned for its extensive history, culture, and architectural diversity. Together with a flourishing arts and entertainment scene, the city is home to numerous well-known sites, including as Red Square, the Kremlin, and St. Basil's Cathedral.
There are various lodging choices in Moscow, ranging from luxurious hotels to hostels that are affordable for individuals who want to attend MosBuild. The Crocus Expo International Exhibition Center, in the city's northwest, is where the exposition is hosted and is well positioned for access to public transit.
Being a world-class exposition for the building and design sectors, MosBuild presents a broad variety of goods, services, and educational opportunities. The event is a must-attend for anybody who works in these disciplines or is interested in learning more about them. It offers a special chance to network with other professionals, discover new goods and technology, and keep up with the most recent trends and advances.
Can't make it to MosBuild? TradeData.Pro can be your go-to resource!
Businesses may examine trade data and spot possible opportunities using the tools and capabilities provided by TradeData.Pro. The site makes it simple to get the data you need by allowing users to search for data by product, business, or HS code. TradeData.Pro provides data on importers, exporters, suppliers, and customers in great detail, together with shipping information like amount, value, and port of origin/destination.
The ability to get real-time data on global trade is one of the main advantages of utilising TradeData.Pro. This implies that companies can keep current with market changes and modify their plans as necessary. This is crucial in the fast-paced corporate climate of today, when changes may happen suddenly and quickly.
You can also access our platform's blog resources, including the 10-step trade show guide, for FREE!
Visit our website for more info! Check out our Instagram, TikTok, and Facebook channels for more resources, too!
Our sales experts are also available via WhatsApp for a demo. Schedule now!
The most trustable and reliable source for Trade Data.
TradeData.Pro is a reliable and trustworthy source of trade data proudly made in Singapore, a country known for its stable political climate and trade-driven economy. Presented by Commodities Intelligence Centre, a government-linked company and a joint venture of Zall Smartcom, SGX, and GeTS, TradeData.Pro has received positive feedback from the market since its launch in 2018 for its extensive coverage, affordability, and fast response. The platform has been awarded the Singapore Quality Class in 2020 and the Stevie Award Gold in 2021.
Traditionally, obtaining critical data to reveal trends, identify market opportunities, track competitors, buyers, and suppliers, and better understand the potential of the supply chain has been a challenge. However, the detailed shipment information that is part of government import and export filing requirements does exist and forms the core of global trade. TradeData.Pro has gathered and packaged this information as business intelligence, which helps companies understand the flow of goods across borders and features the world's largest searchable trade database. TradeData.Pro reviews, standardizes, and cleans data and delivers it in an intuitive format, making it easier for businesses to access.
Businesses interested in staying updated on Vietnam, the hottest industry lately, can access all relevant information on the TradeData.Pro platform. They can find the exact product they're interested in by checking out the trade database demo at https://tradedata.pro/asia-trade-data/vietnam-import-export-data/. To learn more about accessing new markets, visit https://tradedata.pro/trade-database-demo/.
Additionally, businesses can check out this article to learn how to use TradeData.Pro to access Global Trade Markets: https://blog.tradedata.pro/say-hello-to-our-new-release-of-tradedata-pro/. To understand how TradeData.Pro works, watch the video below or visit https://www.youtube.com/watch?v=tITfUvjs6Gc.