All of the conversation these days is about trade data. We can now gather and store ever-more-detailed customer data because of technology. Companies are able to gather a huge amount of trade data about their target audience, from the products they usually import or export to how frequently they purchase stocks from their suppliers.
However, once businesses obtain that information, they frequently are unsure of how to use it to their advantage. This trade data offers a platform for strengthening relationships with your current consumers, which is one fantastic opportunity it presents. Additionally, the long-term success of a company depends on developing a working connection with its customers.
Customers feel safer and connected with brands when there is a strong relationship built on trust and open communication. This connection can also increase customer retention and your rate of repeat business.
How can you use trade data for better customer engagement?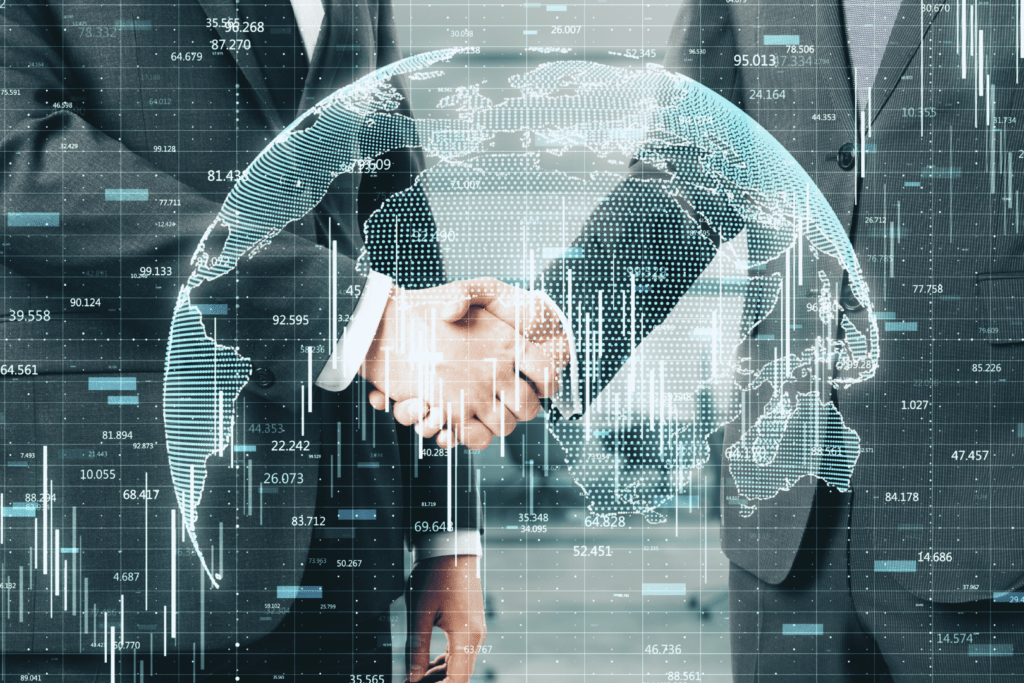 Customer engagement is the term used to describe interactions with customers through various channels in order to improve relationships. The goal of engaging clients is to give them something that goes beyond just building commercial connections. The right kind of customer involvement will cause customers to feel a connection to your brand. Over time, businesses with stronger client relationships frequently see an increase in repeat business.
Modern customer engagement is growing more and more dependent on trade data analytics. Here are some ways to incorporate trade data into your approach to establishing consumer relationships.
Although it may seem impossible to some, listening to clients' wants and needs is a crucial customer engagement-boosting tactic. Every time a customer contacts you, try to figure out why in order to increase brand trust.
Trade data will play a significant role in this process. When necessary, you can gather information on consumer feedback and mine it to develop a better customer engagement strategy.
Trade data can also provide valuable insights into customer behaviour and preferences, which can help businesses to understand and build an effective customer engagement plan. By analysing buyer and supplier profiles and trade histories, businesses can gain a deeper understanding of their customer's needs and preferences, and use this information to tailor their marketing and sales strategies accordingly as well as having interactive customer engagement.
Trade histories: Businesses can identify patterns and trends in customer behaviour, such as seasonal buying patterns, repeat purchases, and changes in buying preferences over time. This can help businesses to anticipate customer needs and tailor their marketing and sales strategies accordingly.

Communication tools: By using communication tools such as email marketing, social media, and customer feedback surveys, businesses can engage with customers and gather valuable feedback on their products and services. This can help businesses to improve their offerings and build stronger relationships with their customers.

A sneak peek at searching for customers' buyers and suppliers in TradeData.Pro
Advantages of using trade data to build customer relationships
A better understanding of customer needs


Discover customer needs with trade data
Trade data can provide valuable insights into customer behaviour, preferences, and buying patterns. By analysing this data, businesses can gain a deeper understanding of their customer's needs and preferences, and use this information to tailor their offerings to meet those needs. This is essential for expanding the business globally. If you'd like to learn more about global expansion, read here.
Improved product and service offerings

Deliver better product and service
By analysing trade data, businesses can identify trends and patterns in customer behaviour that can inform product and service development. This can help businesses to create offerings that better meet customer needs and preferences, driving sales and increasing customer satisfaction.
You may be wondering where you can find your customers' trade data. Don't worry, TradeData.Pro is here to help you collect organised customers data at your fingertips. For example, you can see all the imports of EKHAMANZI SPRINGS PTY LTD which means that you are able to keep track of which customer is buying from which sellers. By looking at this, you can also access the product that they are importing. With all the trade data such as value and quantity, you can offer better pricing and quality as a competitor.
Competitive advantage

Stand out in the competitive market
By leveraging trade data to build stronger customer relationships, businesses can gain a competitive advantage in their market. This can help them to differentiate themselves from competitors, attract new customers, and drive revenue growth.
Examples of successful customer relationship-building campaigns with trade data
An American multinational technology company is a shining example of a business that makes use of trade data to strengthen client interactions. The business leverages customer input to continually enhance customer experience and analyses consumer data to make personalised product and service recommendations. Aside from customising marketing campaigns, the company also uses trade data to give customised discounts and promotions depending on consumer behaviour and interests.
Trade data can be used to build stronger customer relationships by providing personalised offerings, improving the customer experience, and driving revenue growth. By leveraging trade data, companies can establish relationships with trustworthy companies and conduct verification before having traded with them. This is trustable as you can see they trade frequently and the trend is going up too.
Conclusion
To build stronger customer relationships, it's highly recommended to apply the use of trade data. With trade data, you can collect and analyse the data which provides businesses value insights into their customers and can use this information to develop more targeted marketing campaigns. It's important to use segmentation to group customers based on similar characteristics after collecting all trade data. This can help businesses to have strategic planning that is tailored to the interests of each customer segment. The best way we'd recommend is to use TradeData.Pro, a powerful online platform that provides comprehensive customer data. By accessing these trade data, your business can gain a deep understanding of your customers and form stronger relationships with them.
A reliable source of import-export data is crucial for you to get the correct market information. With trade data platforms such as TradeData.Pro, you will not only be able to access reliable data, but you can even find your potential customers and build good customer relationships with them. This information enables you to be sustainable in a business by having good customer engagement.
TradeData.Pro has provided its profession for over 500 companies, and you can benefit from them too. You can get in contact with your potential customers simply through TradeData.Pro. TradeData.Pro provides you with trade records, including the company names, addresses, and previous import and export records, allowing you to connect with high-potential leads and potential customers by building stronger customer relationships. Meanwhile, you may learn about how to access global trade markets by using TradeData.Pro. Contact us to gain market insight.
The most trustable and reliable source for Trade Data.
TradeData.Pro is a reliable and trustworthy source of trade data proudly made in Singapore, a country known for its stable political climate and trade-driven economy. Presented by Commodities Intelligence Centre, a government-linked company and a joint venture of Zall Smartcom, SGX, and GeTS, TradeData.Pro has received positive feedback from the market since its launch in 2018 for its extensive coverage, affordability, and fast response. The platform has been awarded the Singapore Quality Class in 2020 and the Stevie Award Gold in 2021.
Traditionally, obtaining critical data to reveal trends, identify market opportunities, track competitors, buyers, and suppliers, and better understand the potential of the supply chain has been a challenge. However, the detailed shipment information that is part of government import and export filing requirements does exist and forms the core of global trade. TradeData.Pro has gathered and packaged this information as business intelligence, which helps companies understand the flow of goods across borders and features the world's largest searchable trade database. TradeData.Pro reviews, standardizes, and cleans data and delivers it in an intuitive format, making it easier for businesses to access.
Businesses interested in staying updated on Vietnam, the hottest industry lately, can access all relevant information on the TradeData.Pro platform. They can find the exact product they're interested in by checking out the trade database demo at https://tradedata.pro/asia-trade-data/vietnam-import-export-data/. To learn more about accessing new markets, visit https://tradedata.pro/trade-database-demo/.
Additionally, businesses can check out this article to learn how to use TradeData.Pro to access Global Trade Markets: https://blog.tradedata.pro/v3-new-upgrade-of-world-leading-global-trade-data-platform/. To understand how TradeData.Pro works, watch the video below or visit https://www.youtube.com/watch?v=tITfUvjs6Gc