Turkey's biggest lender, Ziraat Bank, expects to raise capital this year, and its CEO told Reuters that this would assist the bank lead President Tayyip Erdoğan's efforts to stimulate economic development and reduce chronic current account deficits.
State banks like Ziraat have been a major influence in the economy in recent years, and this trend will continue even as these institutions look to begin paying dividends in 2023, according to Chief Executive and Turkish Banks Association Chairman Alpaslan Cakar. He dismissed worries voiced by his private sector peers about the potential consequences of a slew of new restrictions on bond holders and predicted that credit would continue to bolster industries such as manufacturing and agriculture.
Turkey's chronic trade deficits, a significant component of the country's current account, are the focus of Erdoğan's 2021 "new economic model," which places a focus on development, investment, and exports.
With a record high of $23.4 billion in exports in June 2022, Turkey set a new monthly record. This is an all-time high for Turkey's monthly export figures and a significant rise of 18.5% from June 2021. For a closer look at Turkey's top export goods, click here.
Erdoğan's unconventional idea that lowering interest rates would reduce inflation was fundamental to his model's foundation. "We will give significant support to Turkey's economic model. For that reason, we want to be strong in capital terms," Cakar explained late last month during an interview. Sources also told Reuters in December that state-owned banks were in negotiations with the Treasury and the sovereign wealth fund to get extra cash, enabling them to increase lending ahead of this year's elections.
For the time being, state banks' planned capital increases are just estimates. Cakar told Reuters at Ziraat's offices in Istanbul that the organisation was in the process of discussing with the appropriate authorities. There will be presidential and legislative elections in June of 2023, which will be Erdoğan's largest electoral test in his twenty years in power, although development is decreasing and unclear for 2023.
Since September 2021, the central bank has lowered its main interest rate to 9% from 19% in order to stimulate growth and support Erdoğan's economic agenda. This stimulus caused the currency to fall in December 2021 and inflation to surge to an all-time high of over 85% in October. Over the last several years, state banks have bolstered the economy with cheap credit, boosting their market share and the demand for capital. The percentage of loans made by state banks has hit an all-time high, hovering around 50%.
Challenges and responses
In response to a question on the sector's expected record earnings in 2022, Cakar verified a Reuters story from late December that Turkish banks planned to distribute dividends to shareholders. He said that the proposal was being reviewed by the BDDK, a banking watchdog that issues annual recommendations on how banks should divide up their profits. However, Cakar predicted that earnings would decline in 2023 as falling inflation dampened economic activity.
Inflation-indexed bond rates were a major contributor to the 417 percent increase in the industry's net earnings from January through October, which totalled 389 billion lira ($20.72 billion). After the lira crisis of 2021, authorities have been trying to dissuade people from using foreign currency. Nearly one hundred new restrictions were placed on banks, including a one that received unusual criticism from private-sector executives: a requirement that banks retain a certain percentage of their assets in treasury bonds.
However, according to Cakar, these investments pose no danger. It is not possible, he continued, for the "weight of fixed coupon bonds maintained in the balance sheet owing to restrictions" to become so large that it would cause problems. Moreover, he said that Ziraat's strategy of selected loans, which gives priority to industry, agriculture, and SMEs, will be maintained into the year 2023 (SMEs). Speaking of agriculture, Turkey is one of the top agriculture producers in the world. You can read one of our articles to learn more about Turkey's agricultural suppliers.
Ziraat's cash loan size increased 61% to 1.2 trillion lira in 2022, making it "one of the banks that supplied the most support to the Turkish economic model," he added. Cakar said that the 1.1% non-performing loans ratio at Ziraat was much lower than the industry average of 2.2%. He also said that the bank planned to enhance its foreign financing this year, particularly via the issuance of Eurobonds, and that it would be actively pursuing a 100% syndication renewal in February.
TradeData.Pro: Your tool for wise investment decisions and business growth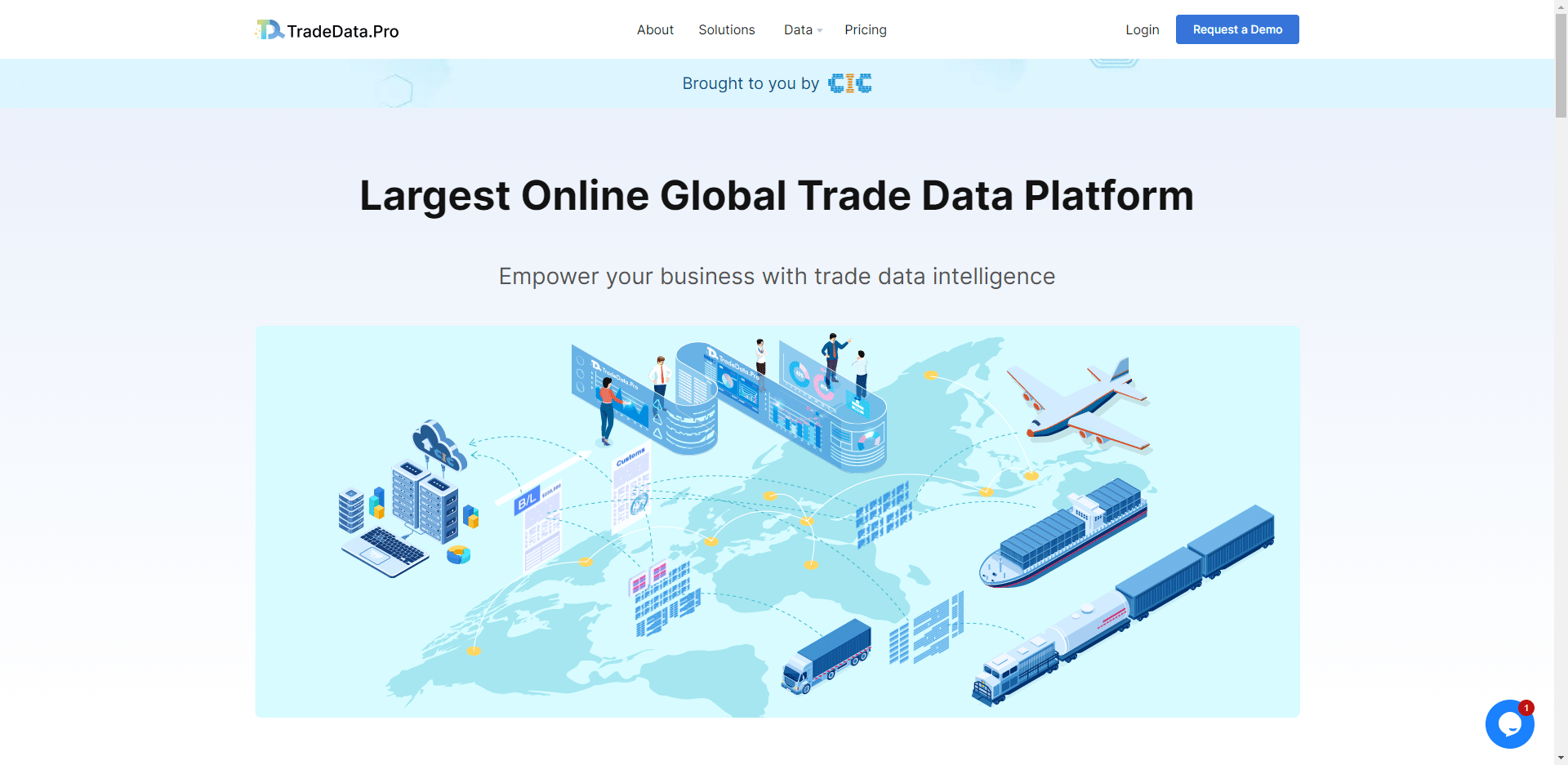 Did you know that TradeData.Pro provides access to industry-specific insights and information, allowing you to zero in on the kinds of firms and investment possibilities most likely to succeed in your chosen field? Make the most of our import-export data and actionable insights!
You'll be able to better comprehend the outcomes of your trade investments and develop effective techniques to identify potential sources of risk. Use our Global Trade Statistics to help you analyse your portfolio's performance, plan for the future, and conduct risk assessments. The use of in-depth analytics allows you to get crucial insights and examine your company's performance, allowing you to develop plans for expanding your business.
The most trustable and reliable source for Trade Data.
TradeData.Pro is a reliable and trustworthy source of trade data proudly made in Singapore, a country known for its stable political climate and trade-driven economy. Presented by Commodities Intelligence Centre, a government-linked company and a joint venture of Zall Smartcom, SGX, and GeTS, TradeData.Pro has received positive feedback from the market since its launch in 2018 for its extensive coverage, affordability, and fast response. The platform has been awarded the Singapore Quality Class in 2020 and the Stevie Award Gold in 2021.
Traditionally, obtaining critical data to reveal trends, identify market opportunities, track competitors, buyers, and suppliers, and better understand the potential of the supply chain has been a challenge. However, the detailed shipment information that is part of government import and export filing requirements does exist and forms the core of global trade. TradeData.Pro has gathered and packaged this information as business intelligence, which helps companies understand the flow of goods across borders and features the world's largest searchable trade database. TradeData.Pro reviews, standardizes, and cleans data and delivers it in an intuitive format, making it easier for businesses to access.
Businesses interested in staying updated on Vietnam, the hottest industry lately, can access all relevant information on the TradeData.Pro platform. They can find the exact product they're interested in by checking out the trade database demo at https://tradedata.pro/asia-trade-data/vietnam-import-export-data/. To learn more about accessing new markets, visit https://tradedata.pro/trade-database-demo/.
Additionally, businesses can check out this article to learn how to use TradeData.Pro to access Global Trade Markets: https://blog.tradedata.pro/say-hello-to-our-new-release-of-tradedata-pro/. To understand how TradeData.Pro works, watch the video below or visit https://www.youtube.com/watch?v=tITfUvjs6Gc.