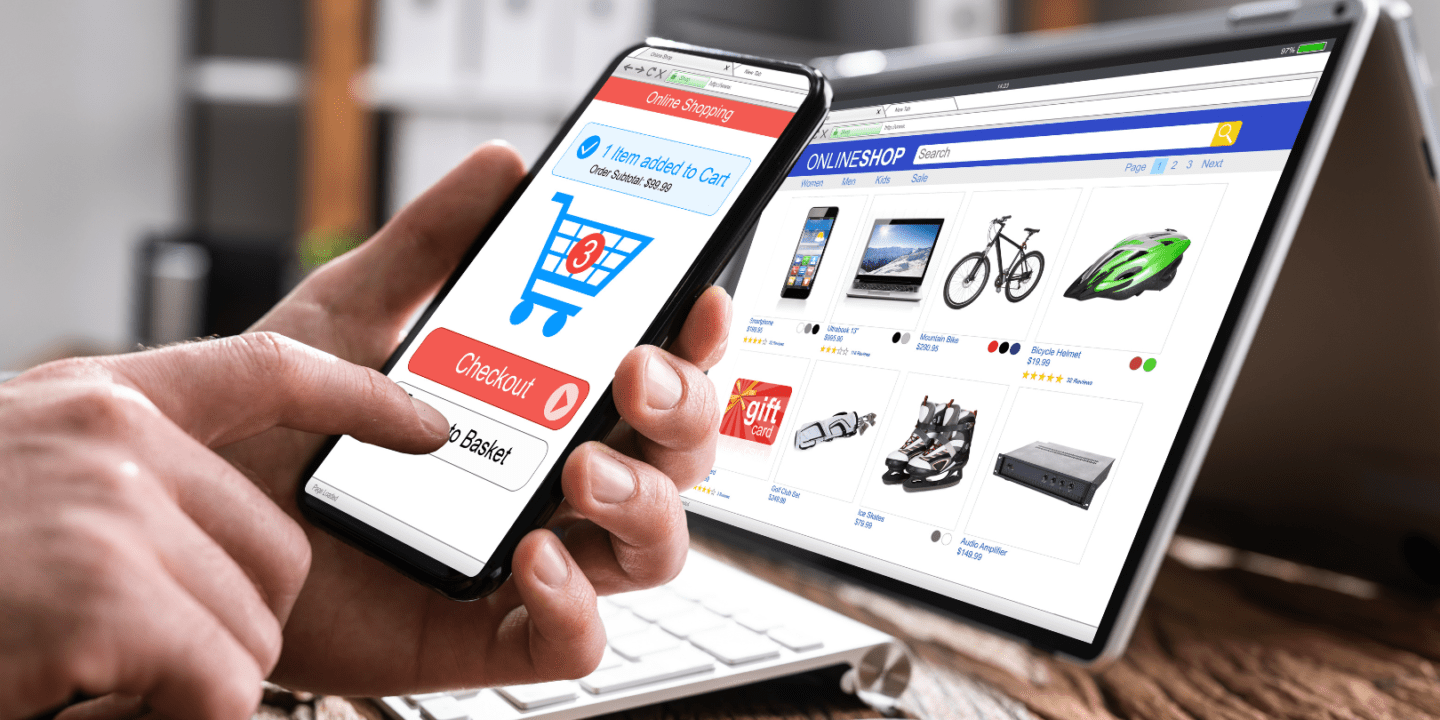 Generating leads is essential to a company's success in the realm of e-commerce. Lead generation is the process of locating and fostering potential clients for a company's goods or services. A company will have more options to boost sales and expand its customer base the more leads it gets.
One of the biggest and most profitable ecommerce markets in the world today has recently arisen from China. As of June 2021, China had 1.01 billion internet users, an increase of 21.75 million since December 2020, and the country's internet availability rate had reached 71.6%, according to the China Internet Network Information Center (CNNIC). Businesses in China that want to flourish need to have a solid lead generation plan in place because millions of consumers purchase online every day. Trade data is one tool that has become more crucial in this context.
Trade data and leads generation: Strategies an

d examples
For companies trying to develop their operations in China, trade data can be a priceless resource for generating leads in the region. Here are some strategies for using trade data to create leads:
Identifying potential clients
Companies in China that are importing goods similar to those of the company might be found using import and export data. Businesses can identify potential clients and adjust their marketing tactics by studying this data. In the Chinese market, this might assist businesses in generating leads and boosting sales.
For example, a US-based electronics firm was able to locate potential clients in the Chinese market by using trade data. The business identified other businesses importing electronic components from abroad by using trade data. They then specifically targeted these businesses with marketing campaigns emphasising the better quality and affordable prices of their products. As a result, they were able to establish new business relationships and produce a sizable number of new leads.
Market comprehension
By examining trade data, businesses can learn important information about the Chinese market, including the demand for particular goods, trends, and pricing. This data may be utilised to create marketing plans that are more successful, enhance product offerings, and eventually produce more leads.
In another instance, a Vietnamese electronics producer examined market trends in China using trade data. The corporation noticed a rising demand for a specific kind of electronic component after examining the import and export data of items that are comparable to their own. They subsequently concentrated their marketing efforts on this item, which allowed them to boost sales and expand their clientele in China.
Establishing connections
Trade data can also be utilised to find possible Chinese business partners. Suppliers, distributors, or other businesses operating in the same sector can be included in this. Businesses can establish a presence in the Chinese market and increase their lead generation by getting in touch with these organisations and developing connections with them.
A Chinese company was able to establish a relationship with an Australian electronics exporter by using trade data. The business identified Chinese businesses acquiring electronic components from other nations using trade data. They then got in touch with these businesses and presented samples of their goods. As a result, the company was able to grow its operations in China through the creation of new, long-term commercial connections.
Finding suppliers
Trade data can be used to locate potential suppliers for companies wishing to import parts or other goods from China. Businesses can find suppliers who are dependable and provide high-quality items at competitive prices by examining import and export data.
Trade information can also be utilised to locate potential Chinese suppliers. For instance, an India-based electronics producer was able to locate Chinese exporters of electronic components to India by using trade data. They then contacted these businesses in order to develop a supplier relationship. This assisted the business in finding a trustworthy supplier of expensive but high-quality electrical components.
Benefits of using trade data for lead generation in Chinese ecommerce
Using trade data for lead creation in Chinese ecommerce has a number of advantages. The following are some advantages that organisations can gain from using trade data to determine well-liked products and pricing schemes:
Determining popular products
By using trade data to find popular products on the Chinese market, companies can adjust their product lineups to satisfy demand. Businesses may learn which products are in high demand, how much they cost, and who the major participants in the industry are by studying import and export data.
Pricing strategies
Trade data can be used to create efficient pricing strategies, as well. Businesses can identify the best price points for their items by examining pricing trends for comparable products. This can aid companies in establishing competitive product prices and increasing lead generation.
Competitive analysis
Businesses can learn more about the tactics of their rivals by using trade data to carry out competitive analysis. Businesses can learn which goods their rivals are importing, who their suppliers are, and what their pricing strategies are by examining import and export data.
Sales forecasting
Trade data can be used to forecast sales, which helps organisations better prepare for future expansion. Businesses can better understand market patterns and make decisions about inventory, product development, and marketing tactics by evaluating import and export data.
What's hot in China for customers and how can businesses use it to boost sales?
Discover the power of TradeData.Pro for conducting comprehensive trade analysis and unlocking new opportunities for growth. In this section, we'll walk you through a step-by-step process on how to use our platform to do different analyses and gain valuable insights!
Step 1. Search for the top-selling products in China.
Step 2. One of the top selling products is electronics. Let's focus on this one!
Step 3. Search for the 4 digit HS code for electronics?
Step 4. The answer is HS 8542. Keep this in mind.
Step 5. China has no export data, but you can use worldwide import data to (country of origin) China instead (see Figure 1).
Step 6. After getting this data, click visualised ranking (see Figure 2).
Step 7. Then click HS analysis, you will see that the system has analysed which HS code is the highest in terms of value/quantity/etc. The result is HS 85423900 – the code for electronic integrated circuits, which corresponds to integrated electronic circuits. Hence, this HS code is the highest in demand in China. Businesses can improve their product offerings to better meet market demand by determining which products are most in demand, which will enhance sales and profitability.
Step 8. Using this HS code, 85423900, you can search our platform using the same setting to find trend analysis. This can provide insights to customers, such as when there is higher demand, or if the demand is still growing (see Figure 3). The trend analysis feature offers insightful data on demand variations over time, new trends, and other elements that may affect a company's market success. Businesses can use trend research to improve pricing tactics, create more successful marketing campaigns, and make other changes that keep them one step ahead of the competition.
Step 9. From the "buyers" tab, you will see that this HS code is being mainly exported to Vietnam and India, which means these countries are buyers (see Figure 4).
Step 10. From the "suppliers" tab, you will see all the exporters/manufacturers/sellers of this HS code. They are exporters, they export to importers worldwide, which means they could be suppliers, sellers, manufacturers. The countries in demand for these products are Vietnam and India, where the main assembly plants are located to complete the finished products.
In conclusion, trade data is an effective instrument that can offer insightful information to companies trying to increase sales and develop leads in the Chinese ecommerce sector. Businesses may make better educated decisions that help them stay ahead of the competition if they have access to extensive data on product demand, consumer behaviour, and market trends.
Businesses may pinpoint high-demand products, improve pricing strategies, and precisely target the correct clients by utilising the insights offered by trade data. This is particularly crucial in the quickly developing Chinese e-commerce industry, where companies must be adaptable and quick to react to prosper.
The most trustable and reliable source for Trade Data.
TradeData.Pro is a reliable and trustworthy source of trade data proudly made in Singapore, a country known for its stable political climate and trade-driven economy. Presented by Commodities Intelligence Centre, a government-linked company and a joint venture of Zall Smartcom, SGX, and GeTS, TradeData.Pro has received positive feedback from the market since its launch in 2018 for its extensive coverage, affordability, and fast response. The platform has been awarded the Singapore Quality Class in 2020 and the Stevie Award Gold in 2021.
Traditionally, obtaining critical data to reveal trends, identify market opportunities, track competitors, buyers, and suppliers, and better understand the potential of the supply chain has been a challenge. However, the detailed shipment information that is part of government import and export filing requirements does exist and forms the core of global trade. TradeData.Pro has gathered and packaged this information as business intelligence, which helps companies understand the flow of goods across borders and features the world's largest searchable trade database. TradeData.Pro reviews, standardizes, and cleans data and delivers it in an intuitive format, making it easier for businesses to access.
Businesses interested in staying updated on Vietnam, the hottest industry lately, can access all relevant information on the TradeData.Pro platform. They can find the exact product they're interested in by checking out the trade database demo at https://tradedata.pro/asia-trade-data/vietnam-import-export-data/. To learn more about accessing new markets, visit https://tradedata.pro/trade-database-demo/.
Additionally, businesses can check out this article to learn how to use TradeData.Pro to access Global Trade Markets: https://blog.tradedata.pro/v3-new-upgrade-of-world-leading-global-trade-data-platform/. To understand how TradeData.Pro works, watch the video below or visit https://www.youtube.com/watch?v=tITfUvjs6Gc