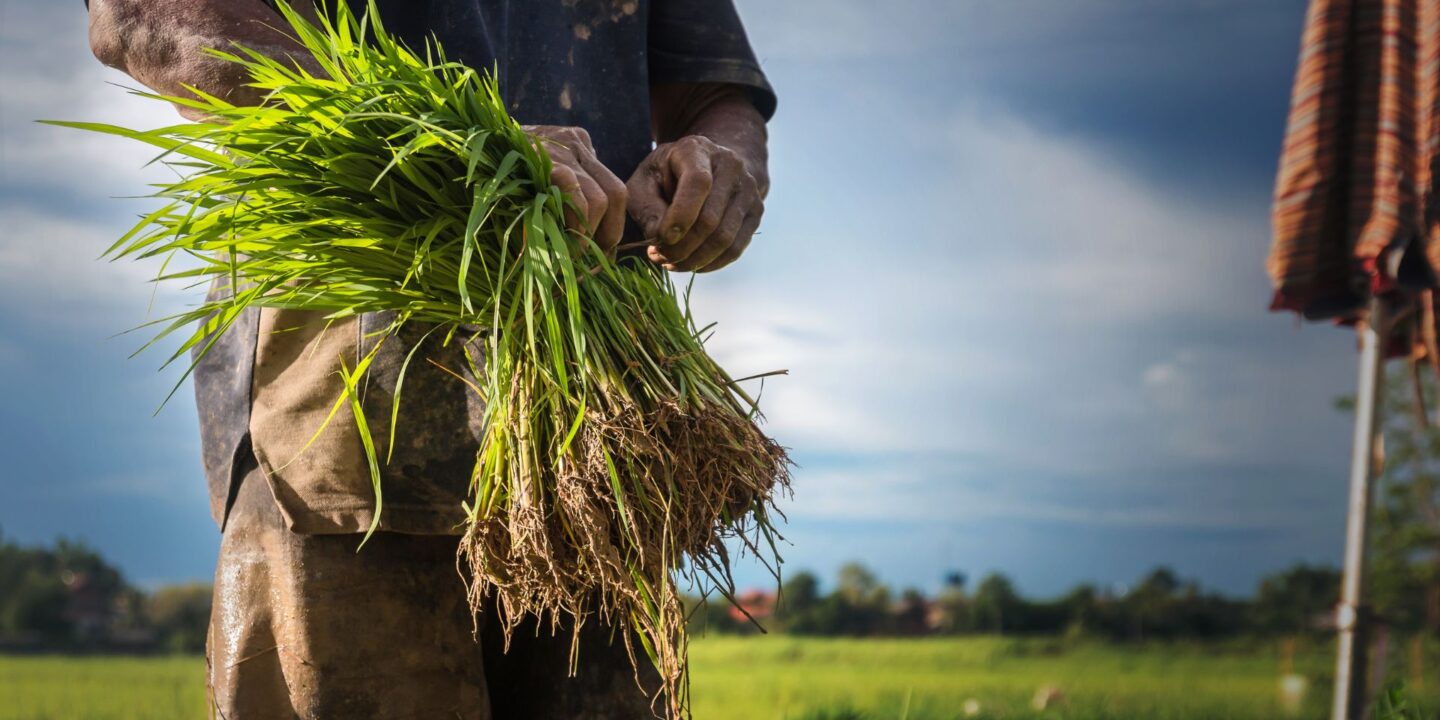 In a recent development, Thailand is set to reap the benefits of India's abrupt decision to halt its largest rice export category. Thailand's Commerce Minister, Jurin Laksanawisit, announced on Monday that the nation has no intention of halting its own rice shipments, citing ample output for both domestic consumption and exports. The move by India, the world's largest exporter of rice, to curtail its exports has sent shockwaves through global food markets, sparking concerns about potential inflationary pressures.
India's Rice Export Ban Opens Doors for Thailand
India's decision to halt its rice exports has created an unexpected opportunity for Thai rice producers, particularly in regions like Africa, which have been significant consumers of Indian rice. With India's export ban leading to a drop in global rice volumes, prices have surged, offering an advantage to Thai farmers who can now sell their paddy rice at higher prices. This shift in the global rice trade landscape has placed Thailand, the world's second-largest rice exporter, in a favorable position.
Commerce Minister Jurin Laksanawisit highlighted the benefits of India's export ban, stating that "with India's export ban, global prices rise as volumes drop," but he also acknowledged the inherent volatility in global prices, promising that the Thai government would closely monitor the situation.
Thailand's Strong Rice Export Prospects
According to Charoen Laothamatas, the president of the Thai Rice Exporters Association, Thailand is projected to export more than 8 million metric tons of rice this year. In the first seven months of the year, the country had already shipped 4.8 million metric tons, maintaining a monthly export rate of 700,000 to 800,000 tons. Last year's rice exports from Thailand totaled 7.71 million tons, showcasing the nation's robust presence in the global rice market.
However, amidst the uncertainty surrounding global rice prices in the wake of India's export ban, Charoen Laothamatas indicated that Thai rice export prices might witness a 20% increase. Exporters have been cautious about providing price quotes, opting to wait for more clarity before proceeding with shipments. Chookiat Ophaswongse, the honorary president of the Thai Rice Exporters Association, expressed concerns about existing contracts with deliveries scheduled over the next few weeks, as price fluctuations have made the situation uncertain. Nevertheless, he believes that this period of volatility should be temporary and expects greater clarity to emerge from India in due course.
Renegotiations and New Opportunities
In response to the changing trade dynamics, some rice exporters in Thailand and Vietnam have reportedly initiated renegotiations of sales contracts, primarily for shipments scheduled in August. This move underscores the agility and adaptability of these nations in the face of evolving global trade conditions.
As Thailand seizes the opportunity presented by India's rice export ban, the world watches with interest. The situation remains fluid, and while uncertainties persist, Thailand's strong position in the global rice market positions it to continue benefiting from the shifting trade landscape. The focus now turns to India's next steps and the potential consequences for the global food market as the dust settles.
Explore more on India's import ban details here, and discover how Southeast Asia is tackling these challenges in the previous blog here.
The most trustable and reliable source for Trade Data.
TradeData.Pro is a reliable and trustworthy source of trade data proudly made in Singapore, a country known for its stable political climate and trade-driven economy. Presented by Commodities Intelligence Centre, a government-linked company and a joint venture of Zall Smartcom, SGX, and GeTS, TradeData.Pro has received positive feedback from the market since its launch in 2018 for its extensive coverage, affordability, and fast response. The platform has been awarded the Singapore Quality Class in 2020 and the Stevie Award Gold in 2021.
Traditionally, obtaining critical data to reveal trends, identify market opportunities, track competitors, buyers, and suppliers, and better understand the potential of the supply chain has been a challenge. However, the detailed shipment information that is part of government import and export filing requirements does exist and forms the core of global trade. TradeData.Pro has gathered and packaged this information as business intelligence, which helps companies understand the flow of goods across borders and features the world's largest searchable trade database. TradeData.Pro reviews, standardizes, and cleans data and delivers it in an intuitive format, making it easier for businesses to access.
Businesses interested in staying updated on Vietnam, the hottest industry lately, can access all relevant information on the TradeData.Pro platform. They can find the exact product they're interested in by checking out the trade database demo at https://tradedata.pro/asia-trade-data/vietnam-import-export-data/. To learn more about accessing new markets, visit https://tradedata.pro/trade-database-demo/.
Additionally, businesses can check out this article to learn how to use TradeData.Pro to access Global Trade Markets: https://blog.tradedata.pro/v3-new-upgrade-of-world-leading-global-trade-data-platform/. To understand how TradeData.Pro works, watch the video below or visit https://www.youtube.com/watch?v=tITfUvjs6Gc