Brazil has the world's 7th population and a rapidly growing middle class, implying a sizable consumer market. The size and diversity of the Brazilian consumer market have created numerous exciting commercial opportunities for foreign businesses looking to gain potential customers in the country. However, even though you are experienced, expanding to a new market is still challenging. Here are some local strategies suggested to help you generate leads in Brazil:
Maintain good relationships with stakeholder
Maintaining good relationships with local ecosystem stakeholders will assist you in doing business in Brazil. These stakeholders include the Brazilian government, suppliers, consumers, the general public, shareholders, and any other party with interest in your business and who can influence or be influenced by your company's actions. Maintaining a positive long-term relationship with them, as well as gaining their trust and support, will not only help your company mitigate risks but will also help you win more opportunities.
For example, complying with Brazilian laws as well as cooperating with and respecting local law enforcement officers to keep good relationships with the government help you to avoid the cost brought by legal disputes for your business. Furthermore, maintaining positive relationships with multiple parties aids your company's reputation and image. At the same time, Brazilian consumers are more likely to choose brands with good reputations because the brands are trustworthy. Hence, trustworthiness can help you increase sales and customer loyalty. Consequently, this allows you to lead generation for your business in Brazil.
Apply localisation strategy
When starting a local business in Brazil, use a localisation strategy by tailoring your products and services to meet local consumers' specific needs and preferences. This may involve researching the local culture, language, customs, and laws to ensure that your products and services are appropriate and compliant. Applying a localisation strategy will assist you in growing your customer base and market share, as well as your business revenue. Furthermore, a localisation strategy enables you to build a positive brand image and relationships with local customers.
Attend trade exhibition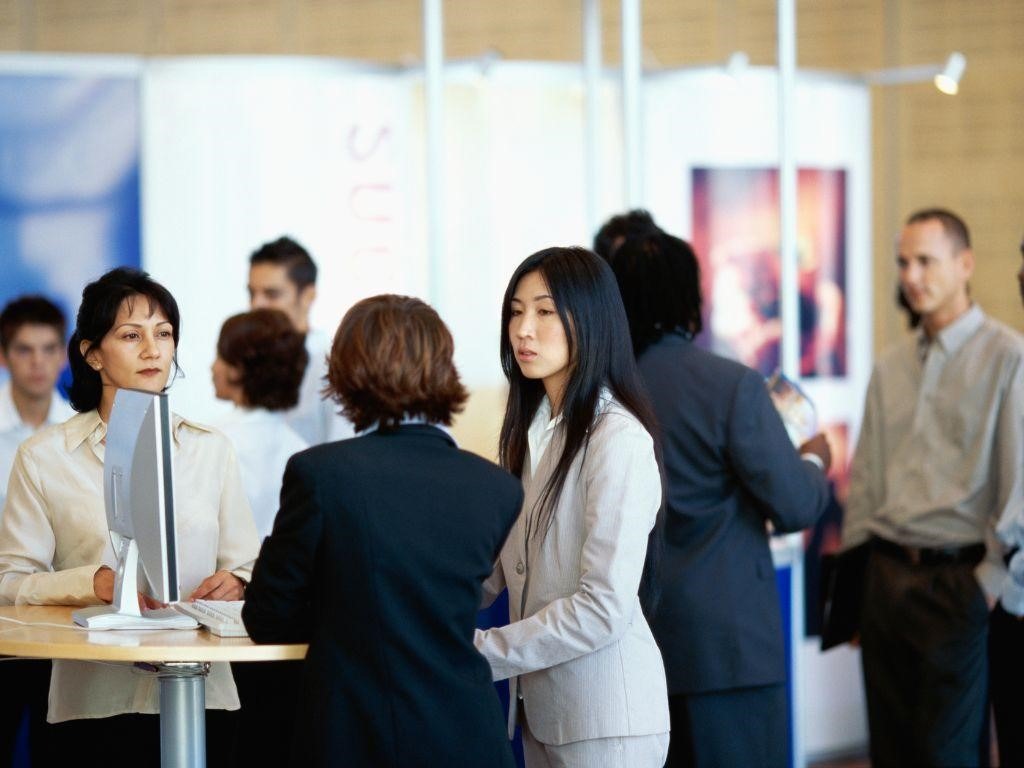 Participating in local events such as trade exhibitions and conferences is a great way to meet new potential leads. Increasing exposure at the trade exhibition can help your enterprise expand its business and increase its market share. Besides, you can also get feedback and opinions directly from your customers and potential leads. In addition, leaving your target consumer a good impression during conversation increases your possibility to lead generation. Furthermore, staying aware of your competitors' actions during a trade exhibition allows you to understand them better; simultaneously, you can also analyse the market trends through your observation during the trade exhibition.
On the other hand, you can reach out to more suppliers at trade exhibitions, ask questions and better understand their capabilities and services, consequently filtering reliable suppliers. Choosing a credible supply source to ensure your product's good quality may help you gain a good reputation and attract more potential customers.
Using a credible trade data platform
Use TradeData.Pro to gather trade data intelligence on your foreign competitors and assist you in developing strategies
A trustworthy trade data platform, such as TradeData.Pro, can assist you in analysing local trade intelligence by providing real-time data on imports and exports, trade flows, and economic trends. TradeData.Pro provides the data that includes transaction information, supplier trade history, product specifics, cargo value, and export volumes from exporters worldwide. This high-quality data is collected from each country's customs bureau, well-known shipping companies, and authoritative data providers. Using this information, you can locate reputable global suppliers.
Besides, you can track your foreign competitors' business volume, product specifics, suppliers, transactions, and so on by using import data. It is critical that you grasp your competitors' information because Brazilian consumers tend to compare your product and services to your competitors before making a purchase decision. Therefore, understanding your competitors' market share and business performance allows you to assess their market strategies which helps you to develop a plan to attract your customers. If you want to learn more using TradeData.Pro to monitor your business competitors, click here for further reading.
Conclusion
The large population in Brazil provides an attractive big consumer market and substantial business opportunities. However, starting a local Brazilian business might be challenging. There are some problems such as, how to attract more leads and how to stand out from the competition. Use the strategies above to help you generate leads in Brazil's local market. Also, finding more Brazil's trade data on TradeData.Pro allows you to grasp the latest intelligence of Brazil. TradeData.Pro provides access to detailed information on imports and exports, including the origin and destination countries, the importers' and exporters' company names, the value and quantity of goods, as well as product descriptions. This data can be used to identify your buyers and suppliers, market trends, analyze market opportunities, and monitor competitors in Brazil. Contact us for a subscription plan now!
The most trustable and reliable source for Trade Data.
TradeData.Pro is a reliable and trustworthy source of trade data proudly made in Singapore, a country known for its stable political climate and trade-driven economy. Presented by Commodities Intelligence Centre, a government-linked company and a joint venture of Zall Smartcom, SGX, and GeTS, TradeData.Pro has received positive feedback from the market since its launch in 2018 for its extensive coverage, affordability, and fast response. The platform has been awarded the Singapore Quality Class in 2020 and the Stevie Award Gold in 2021.
Traditionally, obtaining critical data to reveal trends, identify market opportunities, track competitors, buyers, and suppliers, and better understand the potential of the supply chain has been a challenge. However, the detailed shipment information that is part of government import and export filing requirements does exist and forms the core of global trade. TradeData.Pro has gathered and packaged this information as business intelligence, which helps companies understand the flow of goods across borders and features the world's largest searchable trade database. TradeData.Pro reviews, standardizes, and cleans data and delivers it in an intuitive format, making it easier for businesses to access.
Businesses interested in staying updated on Vietnam, the hottest industry lately, can access all relevant information on the TradeData.Pro platform. They can find the exact product they're interested in by checking out the trade database demo at https://tradedata.pro/asia-trade-data/vietnam-import-export-data/. To learn more about accessing new markets, visit https://tradedata.pro/trade-database-demo/.
Additionally, businesses can check out this article to learn how to use TradeData.Pro to access Global Trade Markets: https://blog.tradedata.pro/say-hello-to-our-new-release-of-tradedata-pro/. To understand how TradeData.Pro works, watch the video below or visit https://www.youtube.com/watch?v=tITfUvjs6Gc.